Toronto's Now mag takes the crowdfunding route
With print revenues in decline, the free weekly looks for "a little love" from readers.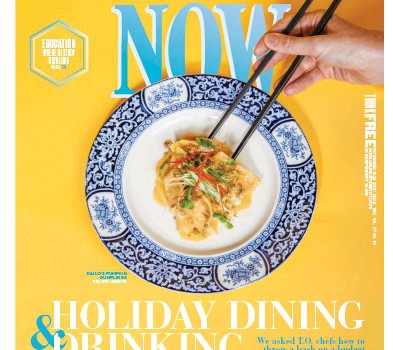 Now Magazine, a free weekly Toronto print publication, is asking its readers for financial support in the face of ad revenue challenges.
The publication's editor and publisher Alice Klein published an editorial Nov. 14 asking readers to send the 36-year-old mag "a little love" in the form of a donation, which can be made via the magazine's PayPal page.
"These are tough times for all media," Klein wrote. "Print advertising revenues are plummeting and Google and Facebook are gobbling up the lion's share of online marketing dollars. The business model of journalism is off the rails."
The ad-supported Now launched in 1981. Beyond its coveted event listings and reviews, it takes an activist, left-leaning approach to covering Toronto politics and social issues. With distribution through curbside boxes and Toronto businesses, it currently boasts a readership of 390,000 weekly print readers and 110,000 weekly online readers.
This marks the first time Now has asked for donations this way, but Klein points to other independent media that have gone the crowdfunding route to keep the lights on. Canadaland launched a successful funding drive in 2014 to make its media criticism podcast a full-time job for its host, Jesse Brown. The effort has gathered steam since then, earning more than $22,000 per month via more than 4,000 regular subscribers. It has allowed Canadaland to acquire office space, full-time staff and produce new editorial products.
Canadaland runs its crowdfunding program through Patreon, which allows it to offer benefits and gifts to its backers who give money at varying amounts. Now's donation drive does not offer benefits in this way.
The donation drive isn't the only way Now has been trying to find new revenue streams. In October 2016, it launched Now Access, a couponing program with partnered Toronto businesses. Readers buy coupons priced at pre-set amounts (usually $50 or $100) that then provide an extra 25% value over their price. Now has also opened a ticketing portal for events looking to sell tickets electronically. The service is free to ticket sellers, but charges a small fee to buyers.