Who is the modern Canadian news consumer?
A new study by the MTM shows that Canada's most active news readers skew older, are more educated and more affluent.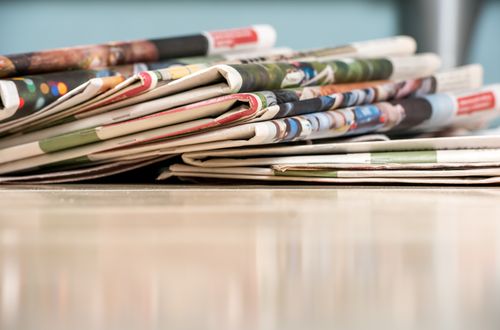 What channels are Canada's heaviest news consumers using to get their headlines? Are they more likely to watch news on television? Search online? Read the paper?
According to a study by the Media Technology Monitor (MTM), heavy news users are higher users of, well, just about everything. The over-index on every media option when compared to the average Canadian.
The study reports members of this group are almost 20% more likely than the average Canadian to watch a news-dedicated TV channel from Canada. Nearly 60% watch the CBC News Network, compared to 48% of average Canadians.
They're also slightly heavier digital users, tracking higher on internet access, smartphone usage and, in particular, tablet usage (47% of the general population versus 53% of heavy news users).
Although print newspaper subscriptions are still on the low side for heavy news users (20% subscribe), they still over-index against the general population (15%).
MTM classifies approximately one third of Canadians as heavy news users, a total that has stayed roughly the same since last year. A heavy news user is defined as someone who reads local, national, political and business news on a daily basis.
The study found heavy news consumption correlates almost directly with age, education and income. The biggest groups to over-index on news consumption are university graduates, those who earn more than $100,000 per year and older boomers (aged 61 to 71). Heavy news users are also more likely to be male than female.
While news users are more tuned in to plenty of content, including television, they're still not immune to cord-cutting trends. While 24% of Canadians are considered potential cord cutters and 25% are identified as cord shavers (those who dial back the number of channels in their subscription packages), 28% of heavy news users identify as either category.