Vice: too niche for TV?
The Vice brand has a large and rabid digital following, but TV is a different animal. Media buyers weigh in on the fledgling channel's progress to date.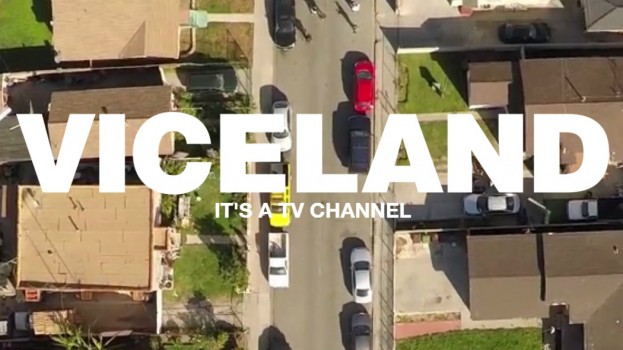 The industry's attention has turned to Viceland and its seemingly uncertain future after a report this week in the Globe and Mail indicated founding partner Rogers Media may stop funding the channel.
Vice Media and Rogers launched Viceland to great fanfare in 2015, with the promise of delivering young, media-savvy viewers to advertisers with content that "reflects their values and views of the world." The Globe report indicates that promise may have dimmed, although Rogers Media and Vice have declined to comment on the matter, with spokespeople from each saying they "do not comment on speculation."

Viceland, at its core, has always been something of a gamble: targeting millennial audiences via a traditional TV channel in a time when those audiences increasingly get their content via other platforms. On top of that, its content is edgy and unconventional, two elements that tend to give advertisers pause.
To date, Viceland's stats are sobering: the channel posted nearly $2.5 million in losses its most recent CRTC filings; it earned $787,000 in ad revenue for the 12 months ending Aug. 31, 2016 (which is actually a 30% increase over year prior); and it saw a 19% decrease in lifeblood subscriber fees for that period versus the prior year (when the channel operated in its previous incarnation, The Biography Channel).

Several Canadian TV buyers weighed in on why this might be, generally agreeing that while Vice's digital product is a strong millennial play, its TV channel is not getting advertiser attention because of low audience numbers.
"I'm a big fan of Vice personally," said Jennifer Bidwell,  managing director of television at Media Experts. "We looked at it a few times, but it never really had the reach and was too niche to make a play at." Bidwell and most other buyers MiC spoke with saw Viceland fall well out of the top half of most audience ranking measures.
"The content is great, I think it's interesting. I just don't think it has a place on television," Bidwell said. "I don't think people want to do appointment viewing to sit down and watch a show about marijuana week after week." She said such content is better served online for on-demand viewing.
Trevor Clark, director at Mindshare Canada, said "the millennials they were going after have too much choice now to keep them on linear TV." Digital media, he said, is where the most buyer attention lay right now, so TV must post strong audiences to be considered worthy of attention.
When asked to comment on its audience, a Vice spokesperson pointed out the channel was not even two years old yet and deserves a fair shake like other channels newly introduced to Canadian subscribers.
Original shows, Vice pointed out, are earning critical praise, including Canadian scripted fare such as Nirvanna The Band The Show, which Rolling Stone named one of its 25 most anticipated shows of 2017, and FUBAR, based on beloved Canadian cult films. "Jungletown from our U.S. studio was a big winner for ratings, Abandoned was the number-one rated show on the network that was produced out of Vice Studio Canada… We're confident that our audience will continue to find us as we head in to 2018."
Speaking of shows, another common theme among buyers was Viceland's content being too risqué for big-spending brands and not suited for the mass appeal buyers go to television to find. (The show's programming also includes Gaycation, which looks at travel through the lens of LGBTQ+ issues, The Trixie & Katya Show starring former Ru Paul's Drag Race participants, and The Untitled Action Bronson Show, a  blue-streaked cooking show.)
"Brand managers are typically older, and our clients are things like CPGs, so they're more conservative," said Mark Claessens, supervising broadcast manager at Touché. "They also tend to look at Vice as a whole, not just Viceland as a stand-alone channel. They think it may be a bit too risqué as a whole."
And even when buyers find a contextual fit with that content, "it's hard to justify something that's barely getting on to an [audience] ranker."
The buyers generally saw Viceland cross their desks paired with other male-leaning Rogers channels such as FX. "It gets thrown in as part of a package," Claessen said. "We'll request other stations from Rogers and they'll throw it in." But across several audience skews that buyers ran while talking to MiC, all agreed that AMA numbers were generally lower than what they were looking for.
Can Viceland survive if Rogers walks away? Bidwell said she thinks the channel could have a future with another partner.
"Someone like Blue Ant might [partner with them.] They build more niche lifestyle stuff and marry it with digital properties. Its Makeful channel has a bigger audience online than on broadcast, and they've been able to make that work quite well for them."