David Shing: Make digital advertising fun again
With all the questions around viewability, fraud and brand safety, Oath's digital marketing guru says the field has lost its joy.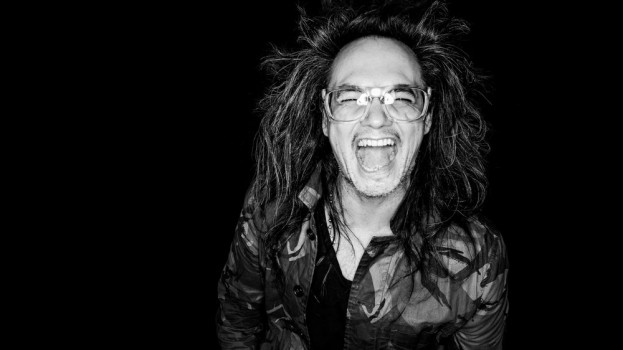 Throughout December, MiC is looking back at the issues and trends of 2017 with some of the brightest minds in the business, discussing what shaped the industry over the last 365 days, what baggage the business will carry into 2018 and what they hope will change in the months ahead.
David Shing ("Shingy," to most) believes that digital advertising needs a little more fun. He believes that online advertising had gotten weighed down with a lot of baggage from high-profile issues like viewability, fraud and brand safety. Instead, Oath's "digital prophet" and marketing rock star says brands need to find that unexpected, lighthearted, viral nature of digital advertising once again. In chatting with MiC, he also expressed fatigue for a few popular buzzwords (with a healthy dash of self-awareness) that reveal the industry may not be aware how far consumers have moved on from the early days of digital.
This interview has been condensed for clarity and length.
MiC: You've said before that innovation is out. Care to elaborate on such a bold statement?
Shing: Don't get me wrong, I understand that I'm a buzz word king, but every single time I walk into a meeting or conference, "innovation" is the word of the hour. The word that follows that is "disruption," followed by "experience." People use innovation to be interchangeable with "invention" or "iteration." I think the iteration time is over. The behaviour of people has changed, we've gone from an era of trust to an era of anxiety. Places where media is populated has shifted.
Look at Instagram. If you speak to young adults and teens, their Instagram accounts are usually closed. They gravitate toward platforms like WeChat, Snapchat, all of them being closed networks. The closed environment is rising, and there's a need for brands to connect with them through closed channels, to invent something that people give a shit about. You have to give them an experience that is part of your brand DNA.
What are some of your favourite examples of brands doing that?
Luis Vuitton has an app that allows you to land in a city you may not know very well and the app will show you a curated walking tour. You wander around their version of New York, their version of Paris, and you might have to walk by a LV store. It goes back to the DNA of Louis Vuitton, which is travel, not tote bags. They're not just doing this to be innovative. They're engaging in their own DNA.
Dior did a limited edition bag only available in WeChat. It sold out in 48 hours, and this bag had a price of $4,200. If you have the trust of a person inside that platform, even if you're a brand, they can potentially transact high. We had a platform that a lot of the Chinese and Asian countries are using, we had a brand that is only concerned about brick and mortar, and it sold a $4,200 bag out in 48 hours.
When ads are so tailored to needs, do you think people are open to that, or is there a creep factor?
It's all about context. If everything's hyper-targeted, where does discovery come into it? If I'm shopping for a particular kind of shirt, and suddenly it follows me around the web for the next three months, that's not the experience I want. The opportunity for a feedback loop in digital advertising would be really quite cool. We have that in billboards and television radio, but it needs to happen more in digital.
Data gives us what we need to do, it doesn't give us how we need to do it. Is it creepy? It can be. It depends on how far we take the relational data.
If the ad industry could make one New Years Resolution, what would you want it to be?
I would like to see a surprise component that would make ads more shareable, and I would like it to be fun. The discussion we could have about VR, AR, AI, the viewability, touchability, malware, privacy, security, trust, the reason why brands are engaging with people is to not just move product but to have a reason for it. Let's just rejig some fun back into the place.