Canada's economy drives improved ad spend: Zenith
The global media agency networks are in agreement that digital will lead the way on ad spend growth.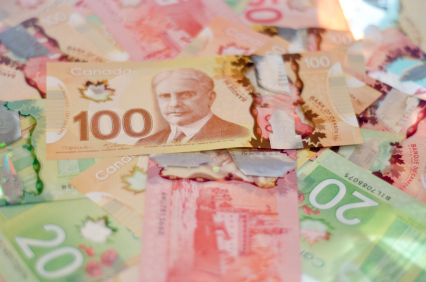 Canada received positive mention in Zenith's Ad Expenditure Forecasts for December, where strong projections for online spending more than offset smaller expected decreases across newspaper, magazines, TV and radio.
North America, as a whole, is expected to see its ad spend grow 3.4% in 2018, slowing slightly to 3.2% growth in 2020. The U.S. television ad markets had been hindering the region's performance against similarly tempered Western Europe until 2016, "as political and economic uncertainty in the U.K. dragged down the growth in [Western Europe] and Canada's healthy economy boosted its ad market."
Canadian online advertising, driven largely by strong mobile, video and search sales growth, is expected to see an 12% increase next year to $7.1 billion. This matches similar predictions from GroupM issued yesterday, which also projected a strong online ad market.
"The IMF forecasts that Canada's economy will lead the G7 this year with GDP growth of 3.0%, driven by strong consumer spending and an unemployment rate that is at a nine-year low," the report said. "Consumer and business confidence are both high and are expected to drive strong advertising demand."
Out of home advertising is projected to see a 2% spending increase in 2018, reaching $598 million from 2017′s projected total of $586 million. Zenith chalks this up to the industry's ongoing transition to digital signage, "although these increases will not be sustainable in the long term," the report's authors note.
Beyond digital and OOH, all the other measured media sectors are predicted to have decreased ad revenues in 2018. Zenith said newspapers are expected to see a 10.0% decline (to $828 million from $920 million this year), magazines' declines are predicted to hit 4.8% ($314 million versus $330 million YOY) and television charting a modest drop of 2.0% ($3.0 billion compared to $3.1 billion).
For the time being, Zenith said none of those declines are expected to reverse beyond next year, with decreases projected to hold that downward trend into 2020.
Globally, Zenith predicts ad expenditure will grow 4.1% in 2018 to hit US$578 billion. That marks a downgrade from the 4.2% increase it projected back in September (thanks to downgraded expectations for Western Europe, Asia Pacific and North America).