CBC launches ad-free and ad-supported TV apps
The app allows for live streaming of the pubcaster's 14 regional channels, as well as on-demand viewing of its shows and exclusive digital content.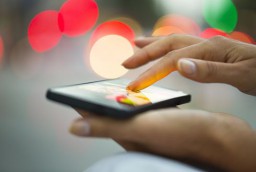 In a move to better compete with global streamers, CBC is launching an updated OTT service that includes an ad-free CBC TV app.
"Many Canadians are getting more and more of their content from digital OTT services like Netflix. We need to ensure our audiences can get CBC in the same way. The CBC TV app is an extension of our television offering to new, digital platforms," Heather Conway, EVP of English services at CBC told staff in an internal memo circulated Dec. 4.
Launched Dec. 5, the CBC TV app and web portal allow users to live stream CBC's 14 regional linear channels; watch full episodes of current content on demand, with new episodes added daily; and watch exclusive OTT content.
The app is available for $4.99 per month ad-free, while an ad-supported version is available for free.
According to the memo, the number of unique visitors using CBC's TV digital services grew to 1.1 million in November 2017. "It is our hope that this new offering will entice an increasing portion of our audience to spend even more time with us each month," said Conway.
CBC first teased its new OTT offering at its Upfront presentation in May. At the time, Jean Mongeau, GM and CRO, CBC & Radio-Canada Media Solutions said the new app would build off the success of its French-language streamer Tou.tv Extra, which launched in 2014 and includes a mix of free and paid options.
"Tou.tv has been a successful venture for Radio-Canada, and we want to be able to capitalize on the success of that platform," Mongeau said in May. "But we also recognize that the English marketplace is different, and one area where there's a distinct opportunity is for subscribers to have access to the live broadcast signals through an internet connection. We feel that will be of value to consumers who aren't accessing OTA, but are consuming a lot of their content online."
This story originally appears in Playback.