Let's Talk, Canada 150 are 2017 Twitter successes
Bell's mental health social media push pays off with a nod on Twitter's most-tweeted ranking.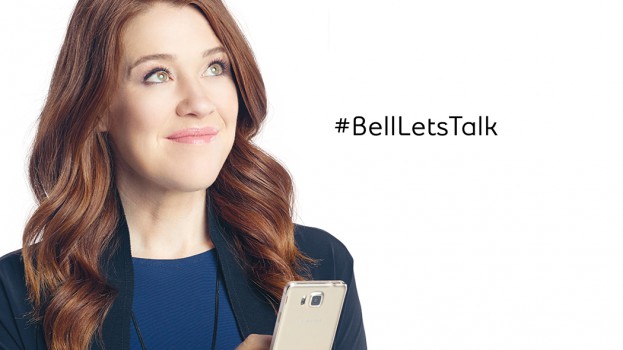 Bell's Let's Talk campaign has always relied on social media in its goal to create a national moment around its goal to end the stigma surrounding mental health. According to Twitter's year-end data, its #BellLetsTalk hashtag charted as one of the most-used hashtags in Canada, showing the investment paid off.
The overall "Let's Talk" campaign put a renewed focus on its social media outreach for its most recent effort, strategy reported in January. It added Snaphat to that mix and reinvested in paid traditional media to get the word out.
Despite that success, it didn't take the top spot in Twitter's ranking. That went to #GoHabsGo. But Bell's work did earn second place. The third-most popular was the #cdnpoli political tracking hashtag, followed by #Toronto. #Canada150, used nationwide by consumers and brands to honour the country's landmark anniversary, came in fifth.
Twitter said #Canada150 saw more than 1.8 million mentions between Jan. 1 and Nov. 30, with 380,000 of those falling on Canada Day.
TV and Twitter
Twitter also released rankings for the most-tweeted TV properties in the country.
The most-mentioned Canadian scripted television shows were Orphan Black, Schitt's Creek, Letterkenny, Alias Grace and Kim's Convenience. For unscripted Canadian television shows, Big Brother Canada topped the list, followed by The Real Housewives of Toronto, Amazing Race Canada, Master Chef Canada and The Bachelor Canada.
The individual accounts with the most mentions included a mix of politicians, sports teams and media. At the top was Prime Minister Justin Trudeau, followed by the Toronto Blue Jays and Montreal Canadiens. Media rounded out the top, with The Globe and Mail coming in fourth and the CBC landing in fifth.
The most-retweeted posts by Canadians included a mix of made-in-Canada tweets and some from abroad, from professional publishers to gone-viral sensations. The top Tweet was the latter, although it did involve a brand engagement. Teenager Carter Wilkerson was retweeted more than 3.6 million times when QSR Wendy's challenged him to break 18 million retweets in exchange for nuggets for a year. While Wilkerson didn't achieve the assigned total, the viral nature of the Tweet did end in Wendy's awarding him nuggets for a year.
Trudeau came in second with his "#WelcomeToCanada" Tweet in the midst of the Syrian refugee crisis. He was followed by talk show host Ellen DeGeneres' #BellLetsTalk Tweet.