Spotted! A charitable cup of David's Tea
The retailer opened a brief but noisy popup in Toronto to benefit Kenyan communities and spread some holiday cheer.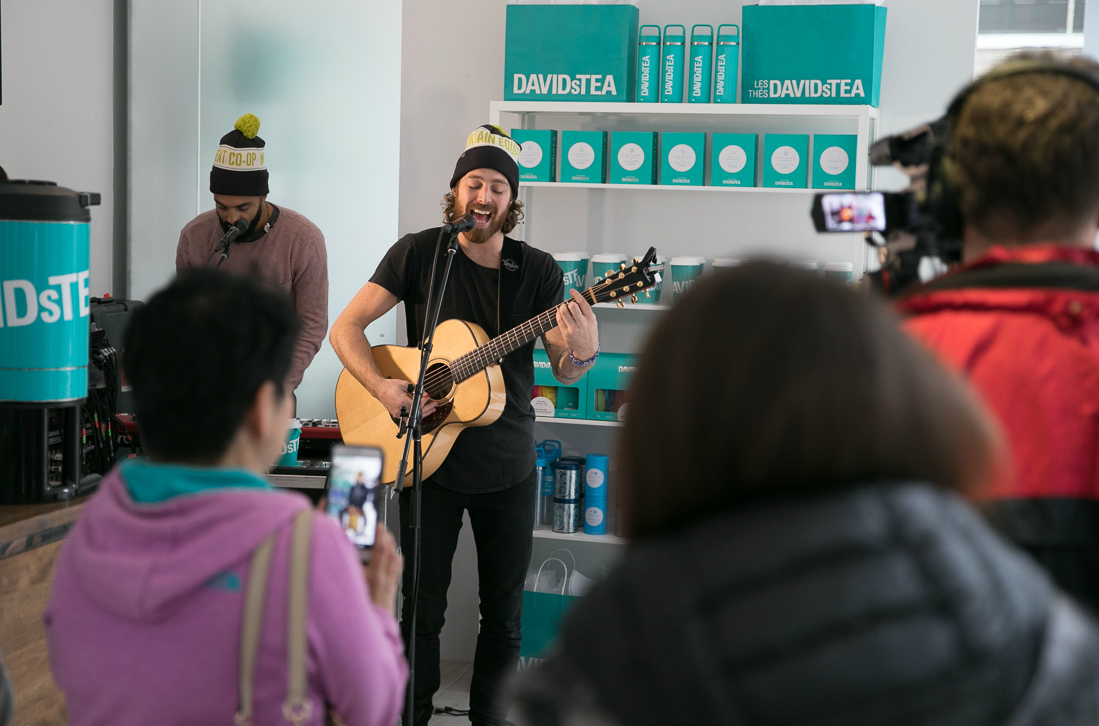 David's Tea sought to attract weary Christmas shoppers Tuesday afternoon with a charitable pop up that benefited communities in Kenya.
The tea retailer offers a blend called Me To We in a partnership with the charitable organization of the same name. A donation is made to Kenyan communities for every cup sold in-store. But at yesterday's downtown Toronto pop-up, a dollar was donated for every free cup given away (all David's Tea retail locations were also giving out Me To We Tea samples during the afternoon with a request for donations).
To give participants a sense of the culture they were benefiting, they could make a beaded rafiki bracelet on site and get their handiwork photographed at a photobooth.
"We've been a bit quiet, operating on the community level and online, and we wanted to celebrate a bit coming into the holiday period," said Catherine Laporte, head of marketing and e-commerce for David's Tea.
Several social media influencers were invited to help spread the word of the afternoon activation, which was otherwise promoted through retail locations and social channels. The brand's Facebook account also live-streamed the event, drawing 12,000 views through the channel.
Also helping get people through the door was Quebec City musician Jonathan Roy (pictured above), who performed a set hosted by eTalk Canada reporter Liz Trinnear.
NKPR managed the event and its influencer relations.