People Moves: Wavemaker, Starcom and more
Plus, new hires on the media side at Global News Radio.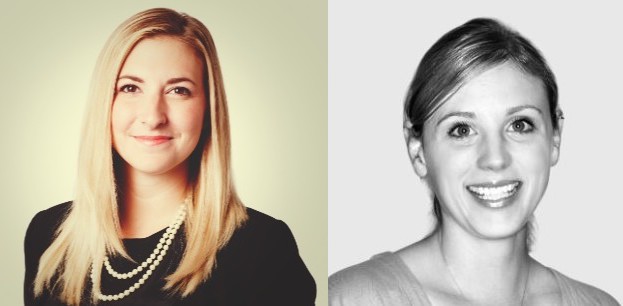 Pictured: Wavemaker hires Julie Carbone and Nicole Lambe
Three new faces at Wavemaker
As the merged MEC/Maxus agency prepares for its grand rebranding in January, GroupM's Wavemaker has hired three new business client directors..
Julie Carbone joins the agency from OMD Montreal. She will work out of Wavemaker's Montreal office. Carbone has been working in the agency world since 2010, previously holding positions for PHD and Cossette. Also joining is Nicole Lambe, who has previously held planning positions with M2 Universal and MediaEdge. Finally, Nadia Codispoti has been added to the fold. Codispoti has previously led financing and planning for MEC, and held director positions at Starcom and PHD.
Starcom brings on two
Pino Gatto and Sarah Crouch have both joined Starcom. Gatto, the agency's new VP of programmatic, has a background in computer programming and systems analysis and has worked for 14 years in digital media for companies including TSN, Canwest, CBC, Rogers and Mediative. For the last five years, he's honed his focus to work specifically with data insights, DMP management and implementation.
Crouch, an account director working on accounts for Grupo Bimbo and Dropbox, has worked in media since 2004. She got her start at Media Experts and also spent time as strategy director with OMD International. She's spent the last four years on the publisher side with Shaw Media as manager of digital integration and strategy.
United Church Observer appoints new editor/publisher
The United Church Observer has appointed Jocelyn Bell as its new editor and publisher. She has worked as the managing editor for the publication since 2006 and will officially take on the top post at the start of 2018. She holds a journalism degree from Ryerson University and has experience in newsrooms for major dailies including the Toronto Star and the Hamilton Spectator. Prior to joining The Observer, she was editor of Childview magazine. She succeeds David Wilson, who spent 11 years as editor/publisher and is taking his retirement at the end of the calendar year.
Alex Pierson joins Global News Radio
Veteran broadcaster Alex Pierson is joining Corus Entertainment's Global News Radio. A new nightly live talk show, On Point with Alex Pierson, will be added to the schedule. Airing from 7 to 10 p.m. in Toronto, London and Hamilton, the segment provides an in-depth look at the stories making headlines in Ontario. Pierson has more than 20 years in the field under her belt, working with talk radio stations and news organizations including Global News, City TV/CP24, CHCH and New VR. Regular program The Employment Hour will continue to air during the 7 p.m. hour on Mondays and Fridays as part of On Point.