Carat defends Subway, joins 'The Franchise'
The Dentsu Aegis agency has new partners in a now-combined Canada/U.S. assignment.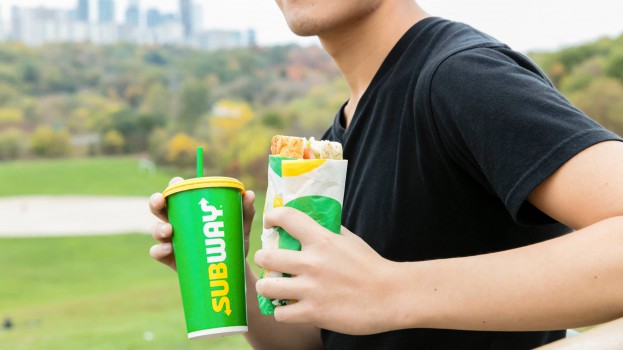 Carat has successfully defended its 10-year partnership with Subway following a review that combined its North American media and creative accounts.
After launching the review of its agency partners in July, Subway selected Dentsu Aegis Network to lead creative and media. Carat's sibling agency DentsuBos joins the agency roster on the creative side, and both agencies are part of a team within the network called The Franchise @ Dentsu Aegis Network North America.
The Franchise will oversee all of Subway's North American creative and media duties, and include talent from U.S. shops Mcgarrybowen on creative and Carat in New York on media (MediaCom had been handling U.S. media since 2000). It's been tasked with leading Subway's business transformation and strategy "to drive efficiency and effectiveness across all channels" in the region.
"This is a pivotal time for Subway as we are accelerating our transition to becoming a modern marketing organization," said Karlin Linhardt, SVP of marketing for North America at Subway, in a press release. "We selected Dentsu Aegis because it is a data-driven organization with the resources, strategic vision and creativity needed to drive consistent value for our customers and our franchisees across all channels."
Subway noted in a release that it was the first time in 25 years it had consolidated its creative and media accounts across Canada and the U.S. Aside from driving efficiency, the new assignment also aligns with the mandate of its marketer: Lindhardt joined Subway in April in a new role that encompassed the QSR's marketing in the U.S. and Canada. He had previously been a senior consultant at Accenture, where he worked with Subway on digital initiatives.
The new assignment will commence in early 2018. The culmination of the review will not impact the assignments of local or specialized agencies. Subway most recently worked Simon Pure on promotional activities and Veritas on PR in Canada.