Rob Farina: Radio's opportunities amid change
As the audio industry welcomes new formats and competitors, the head of iHeartRadio's strategy in Canada says it's only making things better.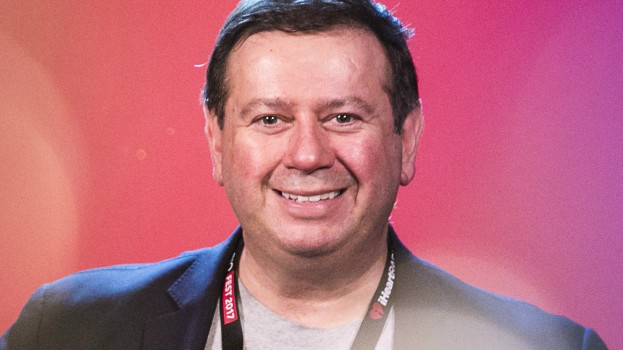 MiC is looking back at the issues and trends of 2017 with some of the brightest minds in the business, discussing what shaped the industry over the last 365 days, what baggage the business will carry into 2018 and what they hope will change in the months ahead. Read our previous interviews in the series here.
The industry looks pretty different from when Rob Farina first set foot in CHUM FM in 1988.
Companies like Rogers and Bell have snapped up many of the small and mid-sized competitors. The iPod ushered in the age of podcasts. And the last decade has seen the rise (and sometimes fall) of different audio streaming formats, from the now-defunct Last.FM and playlist generator Songza (acquired by Google in 2014) to behemoths Spotify and Apple Music.
Now, with 60 million Spotify users around the world and podcasts reaching one third of Canadians, it seems like listeners have more choice than ever when it comes to what they pump through their headphones. Farina himself is in the thick of it and trying to bridge the gap; he's spent the last two years heading up strategy at iHeartRadio in Canada.
So yes, things have changed since his CHUM days, but he says the competition is only making radio better.
This interview has been condensed for clarity and length.
MiC: You told MiC just last week that audio is currently in a renaissance. How can advertisers capitalize on that?
Farina: It really feels like it's still a cottage industry. Take podcasts: they're a much more personal medium than even radio is in this time of sensory overload. A podcast forces you to shut out everything around you, and gets your attention. I think that's why podcasts are finding such popularity.
For an advertiser, the upside is it really allows you to target the kind of audience you're going after. Depending on your footprint as a content creator, it can be a very lucrative business. Most of the revenue involves a personal endorsement from a trusted host. I think right now, the advertising for podcasts is small but growing, and the model is a real cottage industry.
Do streamers like Spotify and Apple Music cannibalize the radio industry? Or can they possibly help it?
The reality is there's a finite number of hours in the day, and we have never had more platforms or streaming options. You can't manufacture more hours in the day, but audiences have more choices at their fingerprints. When you look at national trends in Canada and in the U.S., radio tuning has been pretty resilient of all the platforms. It's held its numbers very well. I think where the opportunity for radio lies is to incorporate some of the things that makes streaming so successful: integrated products, put a lot of effort into R&D to make products better for listeners. It's a great way for the radio industry to reinvent itself.
At the same time, Spotify can't make you feel part of a community. It doesn't reflect your life in your neighbourhood and the world around you.
Even with strong usage, the world is changing. Do you ever look at how radio might be affected as people start to move toward car-free commuter options?
The car is still a piece of real estate that radio really dominates in. As many good reasons as there are for consumers to move to public transportation, you're really fighting against consumer preferences. You can control everything in your car, like if you want to stop for a coffee on your way to work. I think that personal freedom is going to be hard for people to move away from en masse.
If the audio industry could make one New Years Resolution, what would you want it to be?
Invest more in future technology. Put more into research and development into finding new ways that the tech can be harnessed to provide a better experience for your listeners.