What shows were most-streamed in 2017?
Netflix, CraveTV and Apple share their Top 10s to show which properties are finding audiences away from linear television.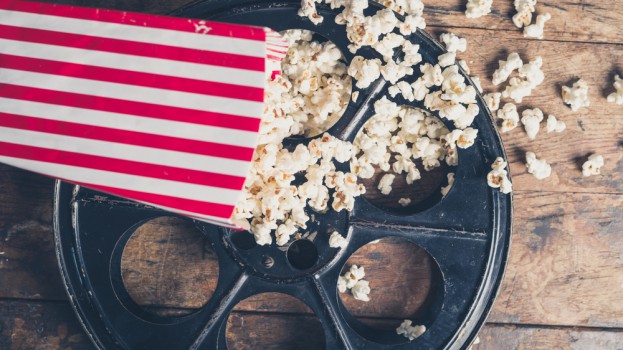 As 2017 winds down, it's time to look back and reflect on the year that was. Amidst all the politics, social movements and scandals that rightfully attracted eyeballs and attention this year, Canadians found time to turn away from the headlines, seeking out drama of a different sort in 2017.
MiC's sister publication Playback asked CraveTV, Netflix and Apple iTunes to divulge their most-watched shows and movies of the year. In presenting each streamer's top 10 lists (with Canadian-produced projects in bold), many shows are carrying over audiences from linear broadcast across Canadian-owned networks and licensed specialty providers.
Apple 
According to the CRTC, Apple's iTunes is the most-used transactional video-on-demand service in Canada, earning more than two thirds of total TVOD revenues in 2016. While no Canadian programs ranked in the top 10 for English markets, the French market was a different story.
Top 10 TV Shows (English)
1. Game of Thrones (fantasy/drama)
2. Suits (legal drama)
3. This is Us (family drama)
4. Homeland (mystery/drama)
5. Outlander (fantasy/romance)
6. The Handmaid's Tale (drama/dystopian)
7. Big Little Lies (drama)
8. The Walking Dead (thriller/drama)
9. Grey's Anatomy (medical drama)
10. Nashville (music/romance)
Top 10 TV Shows (French)
1. Game of Thrones (fantasy/drama)
2. Big Little Lies (drama)
3. Homeland (mystery/drama)
4. The Handmaid's Tale (drama/dystopian)
5. Outlander (fantasy/romance)
6. Les Beaux Malaises (comedy)
7. The Americans (crime/drama)
8. Faits divers (crime)
9. Westworld (sci-fi/mystery)
10. Designated Survivor (political drama/mystery)
[Also cracking the top 20 were Les Simone (comedy at #11) and Unite 9 (drama #16)]
Top 10 Movies Overal (English and French)
1. Moana (animated/family)
2. Wonder Woman (action/adventure)
3. Rogue One: A Star Wars Story (sci-fi/adventure)
4. Trolls (animated/family)
5. Sing (animated/family)
6. Arrival (sci-fi)
7. Guardians of the Galaxy Vol. 2 (sci-fi/adventure)
8. Fantastic Beasts and Where to Find Them (fantasy/adventure)
9. Doctor Strange (action/adventure)
10. The Boss Baby (animated/comedy)
(And making the top 50 in French Canada is Bon Cop Bad Cop 2at #48)
CraveTV 
It's no wonder that CraveTV commissioned 40 more episodes of Letterkenny. The New Metric Media-produced series is the most-watched show on the streamer. It also happens to be the only Canadian original series to crack the top 10 (the only other CraveTV original to make the list, Outsiders, hails from Sony Pictures Television and Tribune Studios). Also making the list were Toront0-shot Handmaid's Tale and Star Trek: Discovery. 

1. Letterkenny (comedy)
2. The Handmaid's Tale (drama/dystopian)
3. Billions (drama)
4. Star Trek: Discovery (sci-fi)
5. The Affair (drama)
6. Ray Donovan (crime drama)
7. The Big Bang Theory (comedy)
8. Seinfeld (comedy)
9. Outsiders (comedy)
10. Bosch (crime drama)
Netflix in Canada 
While Netflix did not reveal its most-watched series, the global streamer has presented it's "most-binged" and "most-savoured" shows (differentiated by daily viewing times) along with some interesting factoids about its Canadian viewers. For example, someone in Canada watched The Lord of the Rings: The Return of the King 361 times in 2017. (Unfortunately, the streamer gave no hint as to why.) Canadians also rank second globally for most subscribers that binge every single day, according to Netflix's data.
Top 10 shows Canadians watched more than 2 hours per day
1. Greenleaf (drama)
2. American Vandal (true crime mockumentary)
3. Suburra: Blood on Rome (political thriller)
4. Gilmore Girls: A Year in the Life (family comedy)
5. Ingobernable (political crime drama)
6. The Keepers (true crime documentary)
7. The OA (mystery)
8. The Confession Tapes (true crime documentary)
9. Cable Girls (historical drama)
10. The Mist (horror/drama)
Top 10 shows Canadians watched less than 2 hours per day
1. The Crown (biography/drama)
2. Neo Yokio (animated comedy)
3. Wet Hot American Summer: Ten Years Later (comedy)
4. Ozark (crime drama)
5. A Series of Unfortunate Events (family adventure)
6. GLOW (comedy/drama)
7. Friends from College (drama)
8. El Chapo (biography/drama)
9. Atypical (comedy/drama)
10. Big Mouth (animated comedy)
Image: Shutterstock