Air Canada returns as a Canadian Olympic sponsor
Expect a new athlete-led campaign in January as the airline continues its 30-year involvement with Canada's Olympic teams.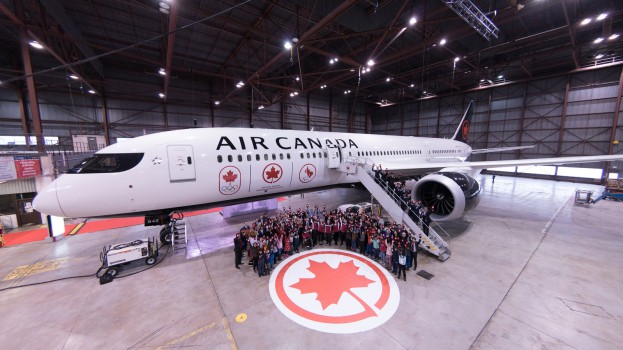 Air Canada has signed back on with the Canadian Olympic and Paralympic committees, renewing its agreement to serve as the official airline for the country's Olympic athletes until 2020.
In addition to getting competitors to and from PyeongChang, South Korea for the upcoming Winter Games, the brand will be activating on the ground in the open-to-the-public Canadian Olympic House.
A number of high-profile Canadian athletes are also set to appear in a January campaign for the brand. On tap are Paralympic biathlete Mark Arendz, figure skaters Patrick Chan, Tessa Virtue and Scott Moir and freestyle skier Cassie Sharpe.
The last Winter Games (held in Sochi in 2014) provided high ratings for its group of broadcast partners thanks in large part to Canada's gold-winning men's and women's hockey teams. Approximately 90% of English television viewership tuned into the men's gold-medal game (13.5 million Canadians tuning in for at least part of the program), and the closing ceremonies garnered an AMA of 4.6 million. The more recent Rio Summer Games broke viewership records, according to the CBC.
After PyeongChang, Air Canada's sponsorship stretches to 2020 and the Toyko Olympic and Paralympic Summer Games.
The airline has sponsored the Olympic team since 1988 and the Paralympic team since 2007.
Under Armour announced last week that it has signed on as the Canadian Olympic Committee's official athlete shoe provider.