Stuart Garvie: There's more to TV than brand safety
GroupM Canada's CEO says there's plenty more reasons to buy television than mass reach and brand-friendliness.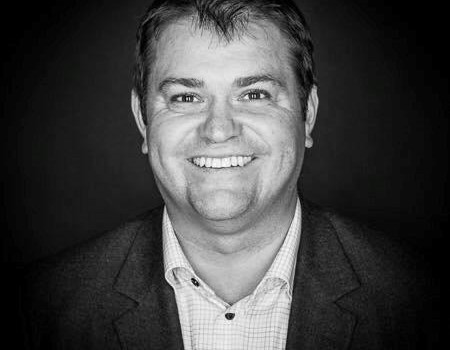 MiC is looking back at the issues and trends of 2017 with some of the brightest minds in the business, discussing what shaped the industry over the last 365 days, what baggage the business will carry into 2018 and what they hope will change in the months ahead. Read our previous interviews in the series here.
For the last two months, Stuart Garvie has been at a new gig — sort of – taking over the newly created CEO position with GroupM Canada after two years as president of media sales and marketing at Bell Media. Garvie, who spent two years before that as GroupM's CCO, now has the experience of leaving the buy side for the sell side and then venturing back again.
He has never been shy about his opinions, whether it's on industry pricing wars and why dollars are shifting away from TV. When MiC caught up with him this week, Garvie dove into what's standing between the TV industry and better buys, what role digital can play in media going forward, and more.
This interview has been condensed for clarity and length.
What do you consider television's most-persistent issue right now?
Right now, it's understanding how we make TV easier to buy. How do we infuse data to make our buys – and make the concentration of audience in our buys – better? We need better audience data. There have been a few attempts at the idea of data-infused buys somewhat similar to programmatic, but it's very, very early days.
But isn't one of TV's biggest strengths that it's broad? Why would you want to take things to a more narrow, hyper-targeted place?
I think broad is good. I just think you can be a bit more targeted than 18 to 54. I think it's less of a dichotomy than "broad versus addressable." There are some steps on the way where we can still buy for a relatively broad audience but increase consumption among, perhaps, a slightly younger audience, a slightly more up-market audience, maybe an audience more into cars.
What's the missing link? What's holding those capabilities back?
It needs collaboration in the industry to agree on some audiences we can buy across all the players – a common 20 defined audiences you can buy against. That's going to take some collaboration. The technology to dynamically insert, which is different, is coming. We need to get better at showing the BDUs the value of having that technology in their boxes.
What do you think of all the talk about TV being brand safe versus digital being brand-unsafe? Do you agree?
I think because its content is curated on television, it goes through a human vetting process, and TV broadcasters are licensed and regulated as to what they can show that's appropriate or not. You are going to be brand-safe on television. On digital, the AI doesn't pick up on it because it's an algorithm. It needs a human eye, because we've all seen that the algorithm alone will get you "Peppa Pig drinking bleach."
But I find it a weird argument when people say "TV's brand safe," simply because there's lots of other reasons to buy television.
If television didn't exist, if it were invented tomorrow, everyone would move their budgets to television. There's lots and lots of research that shows that it's still number one in brand building. A recent [global] study showed that 71% of profit from advertising was delivered on television. We've got lots of other channels to enhance that brand message that goes out on television. Once we finally get technology into those areas, then television will do lots of other jobs too.
How does digital fit into this? Has its role changed?
I think digital channels have the fantastic ability to extend some of the reach. It allows us a massive connection, it allows us lots of lower-funnel conversion metrics that we sort of couldn't do before. There's some great stuff we can do digitally, but I think it completely depends on the task at hand.
The algorithms now make it difficult for things to go viral. What's interesting for us now (and agencies have done this for us) is we're able to look over all the walled gardens just a little. We're starting to see what's there. That can be quite interesting. Should brands be on all platforms? Well, to put it simply, we should be doing what's right for the purpose of the campaign.
If you could have the entire advertising industry make a New Years Resolution, what would it be?
I think we all are going to see more money going into the duopoly of Google and Facebook, so we need to watch out and be aware for that. That's just going to happen, and it's going to continue to affect the way we do things.