MiC's newsletter returns Jan. 3
Happy Holidays from Media In Canada!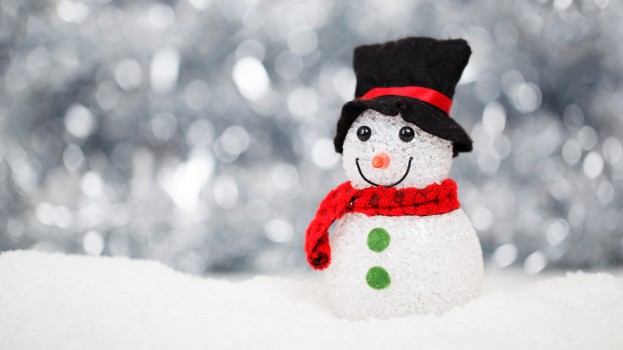 Our little publication has had a great year. We've seen our audience grow and engage in new ways as we tracked the people and issues that shaped Canada's media business, celebrated the industry's successes and discussed its challenges.
I want to thank you for being with us as we've trekked through those successes and failures alongside those we cover. As our readership grows, so does our responsibility to give context and perspective to the changes we report on.
Today marks our final newsletter of 2017. We're taking a break over the holidays, returning with our first Media In Canada daily publication of 2018 on Jan. 3.
On behalf of MiC's staff and everyone at Brunico Communications, I'd like to wish you a happy and safe holiday season, and a Happy New Year.
-Jeromy Lloyd, editor, Media In Canada
Media In Canada's Most-Read Stories of 2017
1.Stewart named CEO of newly merged MEC and Maxus Canada
When this news first broke, we hadn't heard the name Wavemaker yet. NewCo was the only branding on the market for the new agency team that is now led by Maxus' Ann Stewart. The two companies will officially merge in January. Read More
2. Execs out in shuffle at Starcom Mediavest|Spark
The announcement of SVP Terry Chang, SVP Irine Maksymluk and COO Anne Myers' departure landed in May as Publicis began make big changes at the agency that had carried over from 2016. Read More
3. UM wins Tim Hortons
It's a plum account that moved from Mindshare Canada right at the beginning of the year following a review late in 2016. Read More
4. Bell Media acquires Cieslok's OOH network
Cieslok had acquired a number of companies (Clarity, AdQ, Sito) to grow its network and data capabilities significantly over the past four years. Bell brought all that into Astral Media in January after it delievered strong value to its previous majority owner, Clairvest Group. Read More
5. Garrick Tiplady to take the reins at Facebook Canada
The former Vemba CEO took the helm of Facebook and Instagram's Canadian operations in November, a few months after Jordan Banks left the company. Read More