John Boynton finalizes Torstar's new exec team
Anna Marie Menezes' new customer lifecycle position caps a year of change in the media company's corner offices.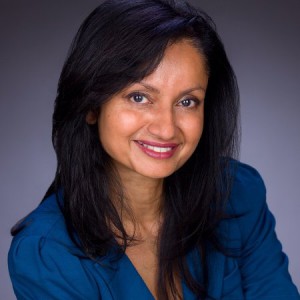 Torstar CEO John Boynton says he has found the final piece of his executive puzzle, appointing Anna Marie Menezes to the newly created role of VP of customer revenue and lifecycle management.
The position reports directly to Boynton who, since taking over as CEO in March, has been changing the management structure of the media company to steer it towards a more customer-centric philosophy.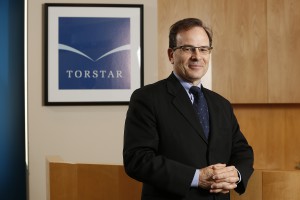 Menezes' marketing role is intended to cross all of Torstar's brands to "develop good content science, understand the customer extremely well and deliver content at the right time in the right channel," Boynton told MiC, with the goal of driving long-term loyalty.
"This is a company that's not going to fall into the trap of 'are we digital first, mobile first?" he said. "When you organize around a customer, you think of those mediums as vehicles to surprise and delight and proactively deliver to customers."
Menezes arrives from the VP marketing position at home security firm ADT, but she carries forward nearly 25 years of experience from Rogers Communications, where she held various VP roles in customer data, loyalty and CRM management.
"Anna Marie's entire background is in recurring revenue, run-rate businesses where there are relationships that are nurtured and developed over time," Boynton said. "It's hard to find anybody in the media industry who has more than just a few years' experience doing that."
This appointment is the last in Boynton's executives shifts over the course of the year. In October, Torstar veteran EVPs Neil Oliver and Ian Oliver were placed in charge of daily news and community news brands, respectively, overseeing both customer and client operations. Claude Galipeau arrived from Yahoo in September and is now chief revenue officer. John Souleles, Bell's former director of business intelligence, came aboard in November to serve as chief data officer. And Angus Frame, formerly VP of digital media at The Globe and Mail and VP strategy at TribalScale, is now Torstar's SVP of digital products and development.
When asked how he expects the customer experience to change for Torstar's products, Boyton declined to give specific details on his plans. "Now you're asking for the secret sauce," he joked. But he did say that he sees his role as one to drive large-scale change on that front.
"I'm not here to work around the edges," he said. "There's lots of good people in the industry who are way better at running news companies than I am. I'm here because I know how to turn around and transform a company." Therefore, he said, the answer to questions of whether there there will be changes to the customer experience is "there better be."