Mercedes-Benz embarks on its biggest AMG campaign
The focus is a cinema buy tapping into Cineplex's enhanced seating options.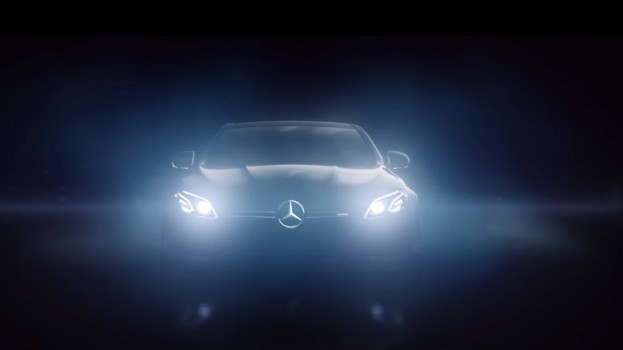 Mercedes-Benz Canada has embarked on the largest campaign to-date for its AMG sub-brand to celebrate its 50-year anniversary.
The "Hearing is Believing" campaign is AMG's biggest in terms of scope and spend, but it's missing one key element: visuals.
Most of the campaign is centered around audio, but there is no radio buy. The campaign — mainly distributed to theatres with some digital placement — is meant to show the power and capacity of the Mercedes-AMG engine. For 30 seconds, audiences hear the AMG E-63 4Matic Sedan on a race track with only a brief flash of the car at the end.
For those in attendance at one of Cineplex's 70 DBox theatres (which has seats that move with on-screen action), there's an element of motion added to the execution corresponding with the sounds. And in Cineplex's one immersive 4DX cinema (located in downtown Toronto), gusts of air and the smell of tires are added through the theatre's enhanced seats.
The campaign dropped in late December and will continue for another two weeks.
Virginie Aubert, VP of marketing for Mercedes-Benz Canada, told MiC that theatre buys are nothing new for Mercedes. But this was its first time buying and creating optimized ads for the DBox and 4DX cinemas (Cineplex only recently started offering ads on 4DX, starting with another auto ad).
"We wanted to create something that really centered around the senses," Aubert told MiC. "By not having visuals onscreen, we heightened the other senses."
While the 4DX and DBox theatre buys are one of the biggest aspects of the campaign, the campaign is running in numerous conventional cinemas nationwide and has a digital component — and the creative remains unchanged, even without the shaking seats and the wind in your hair.
Aubert said the golden anniversary of the AMG brand prompted the major push in media spend. She said Canada is one of the AMG's best markets, with approximately 10,000 units sold this year.
The media buy was handled by OMD Canada, with creative by BBDO.