The uncertain future of Amazon Echo ads
Media agencies are readying themselves for ads on Alexa despite Amazon's denials. But one expert advises caution.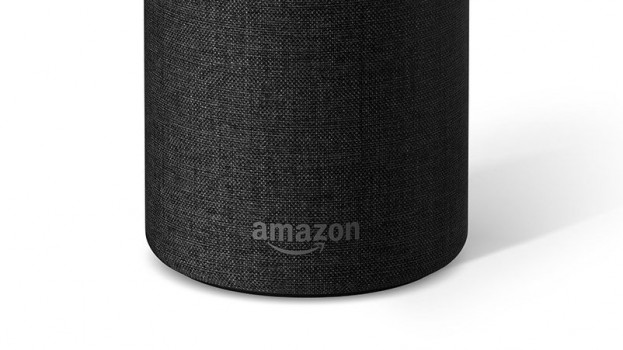 Anecdotal evidence suggests voice assistants were a hot holiday item this year.
There are no official sales numbers, but ask around and it will become apparent that many Canadians took advantage of Christmas sale prices to pick up Amazon Echoes and Google Home products. That, paired with news from the U.S. that Amazon has been talking with major advertisers about piloting ads on the Echo through its Alexa smart assistant, and you have a hot topic of conversation inside media agencies.
Amazon is officially saying "there are no plans to add advertising to Alexa," according to boilerplate comment issued to nosy journalists looking for confirmation. But CNBC is citing anonymous sources who say the company is exploring paid search-style ad products with Clorox and P&G.
Amazon's denial may be legit. It may be a semantic screen to hide a yet-unrevealed marketer service. Regardless, agencies have been boning up on the voice assistant market to field questions from clients and position themselves as experts if and when there's a chance to get ads inside these little appliances.
Amazon has, until now, left little room for ad products on Alexa. It altered Alexa's developer policies after the product's debut in such a way that entire third-party companies built to serve interactive ads to Alexa users have shuttered. Third-party companies that create audio streaming "skills" software for the platform (like ESPN's flash news briefing, for example) are allowed to include ads in their content, but only if they don't mimic, activate or even mention Alexa itself (perhaps in reaction to Burger King's now infamous TV spot that hijacked Google Home).
But clients seem ready to jump into voice advertising, according to Nick Barbuto, managing director of OMD's Ignition Factory . "We could have had two or three clients participating in it already if we could." He said voice has been made a part of every current- and future-focused client presentation in response to demand. Voice assistants are "one of the shiny objects everyone is fascinated by right now," he said.
Related
Start thinking about your screen-less presence (column)
Barbuto has been using an American-ized Echo for more than a year, exploring how brands use the platform all the while. He's seen Amazon really push Canadian companies to develop "skills," and understands why that has been the priority so far. Just as the robust app environment made the iPhone a breakout hit, he said Amazon likely sees functionality and user adoption as a precursor to brand integration. "When I found Uber and Dominos on the Echo, they added a lot of potential value to the device."
However, a big part of client discussions so far, Barbuto said, is how to effectively leverage voice assistants' growing popularity. Even if ads were available, Barbuto said caution is necessary when treading in this new space. Consumers are paying to use these devices (unlike, say, YouTube that inserts ads into its otherwise free service) and still learning about their capabilities. Having a talking computer that always listens in your home can "be a bit creepy," and ads may only heighten that.
Barbuto said he completely understands advertisers' eagerness to jump in with ads. Amazon's user data pool is massive and layering that kind of purchasing intelligence over radio-style audio ads is appealing. "The other valuable part of this is that you're doing that in the context of the home," as opposed to the car, where radio ads are most often heard.
Related
Preparing for brands that talk
Moreover, there is a growing sense in the industry that Amazon is about to become a far bigger ad player. While Google and Facebook represent the majority of online ad spend, several experts MiC talked to agreed Amazon is poised to grow tremendously. eMarketer estimated it ended 2017 with $1.65 billion in ad revenues, out-performing big social players such as Twitter and Snapchat. Tapped Mobile co-founder Jed Schneiderman, noted that "they're staffing up like crazy in Canada and have launched some programs like the Test Drive with Chevy," and added that electronics and CPG brands in particular "need to look at Amazon as a big player."
But for now at least, ads seem off limits. And in the short term, Barbuto says there may be smarter brand plays. "A big part of what we've promoted is not necessarily being on the Google or Amazon platforms, but being part of their co-branding. If you're watching an ad for Echo in Canada, wouldn't it be great for one of our brands to be a promoted skill in that piece of communications? The McDonald's mobile order and pay campaign was one that we were considering this quite heavily for."