In the year since Pritchard's utlimatum, what has changed?
Experts weigh in on whether or not digital has truly cleaned up its act — and what still needs to change.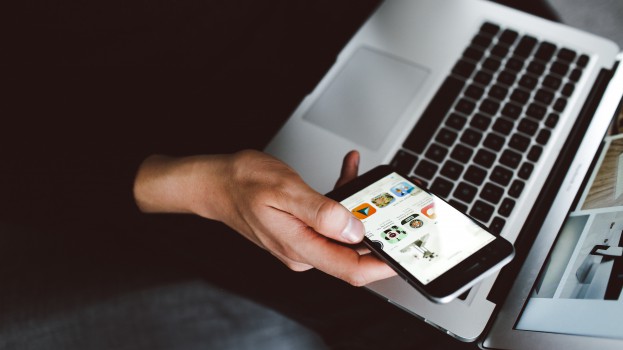 It's been almost one year since P&G's Marc Pritchard made headlines across the trades when he went on the offensive toward digital media. Over the months, Pritchard has attacked everything from the messy programmatic supply chain to the walled gardens of platforms like Facebook and Google, as well as the downfalls of hyper-targeted advertising.
So, after a year of doubts cast on digital media from every direction, what — if anything — has changed? And what still needs to change?
MiC checked in with some of our main contacts in the digital media sphere to discuss what progress has been made, and what still needs repair going forward in 2018.
For Chris Williams, VP of digital with the ACA, Pritchard's words caused a ripple effect. "He really put the fear of God in people," he said. Among all the buzzworthy statements made by the outspoken chief brand officer, Williams said the most important one was his threat to pull ad dollars from publishers that didn't get their accreditation with the Media Ratings Council [MRC].
The reason it was so effective? It led to one of the world's largest ad giants making a major move. "It's what led to Facebook calling up George Ivie and saying, 'Let's get back on track with our MRC accreditation."
Facebook has continued to make transparency plays throughout the year, both for advertisers and users. Meanwhile, its MRC accreditation is still ongoing.
Beyond the realm of Facebook, Williams said another watershed moment was the establishment of the IAB's Ads.txt solution.
"It really came out of the blue, but there was a real simplicity and elegance to the protocol," he said of the tool, which lists authorized ad inventory sellers in an effort to curb fraudulent activity like domain spoofing.
Williams admitted that Ads.txt is still imperfect, particularly because it's not authenticated. He said another IAB tool, Ads.cert, is "the next step" to address areas where Ads.txt falls short. "[It] adds a signed bid request to ensure the information passing along maintains integrity," he explained.
But he said there still needs to be more protocols to address bad actors at the source. "Poor quality media can be transacted securely," he said. "Ads.txt nor its improvements deal with problems caused by traffic sourcing or ad clutter or editorial quality and alignment. Ensuring publisher quality means starting at the source with a publisher audit of their business practices."
Neil Sweeney, founder and CEO of Freckle IoT, agreed that preventative tech needs to move far faster — because fraudsters know what they're doing.
"My overall concern is that when [fraud] is driven by algorithms, can you easily stay in front of the nefarious guys?" He said the problems lie in the structure of the way ads are bought and sold. "People are trying to solve future problems off of existing technology," he said. "Nobody's rethinking how ads are being bought and sold, which is allowing bad actors to game the whole system."
Alex Gardner, SVP of partner development at Index Exchange, said the other major indication of digital's increasing health in 2017 was the shift to first-price auctions, better known as header bidding. "Header bidding has managed to saturate nearly every major market," he said. While the practice continues to evolve and mature, he said the practice will naturally become more sophisticated, bringing greater value for publishers.
"Fundamental changes to the supply chain are now firmly in place," he said. "[It's] creating the perfect storm of increased trustworthiness and credibility. Spoofers and fakers will find it more challenging to hide, and remaining legitimate publishers will be well-positioned to yield full value from all bidders with full fee transparency."
Jed Schneiderman, co-founder of Tapped Mobile, said there is proof of change within the ad industry, and the evidence is in the increase of programmatic buying.
Programmatic trading is on the upswing, set to jump nearly 10% by 2019, according to Zenith. Canada is one of the most advanced markets for programmatic, according to the report.
Schneiderman said the increase in programmatic operations is not just because the process is convenient. He said agencies are getting more data-savvy, and making better use of the droves of data they've gathered.
"[Agencies] aren't just buying programmatic because it's easy anymore," he said. "They're buying it to do better targeting, and we're seeing them connect strategies back to that data."