Jamie Schouela upped at Blue Ant
Schouela has been promoted to president of Canadian media, after nearly five years with the company.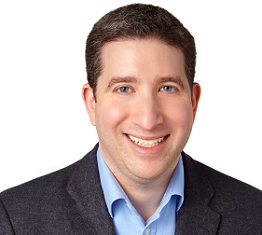 Blue Ant Media has promoted Jamie Schouela to president, Canadian media.
Schouela served as EVP, Canadian media since 2015.
In the new role he will continue to head up Blue Ant Canadian channels Love Nature, BBC Earth, Cottage Life, T+E, A.Side, Makeful, Smithsonian Channel Canada and HIFI. He'll also oversee sales, acquisitions and commissioning of original content and will be responsible for the development of multi-platform content, marketing, publicity and media sales.
Schouela joined the Toronto-based company in 2013 as EVP, marketing and communications, where he led the launches of Cottage Life Television, Smithsonian Channel Canada and Makeful. Most recently, he led the Canadian launch of BBC Earth, as well as the social-content studio Blue Ant Plus.
Prior to joining Blue Ant, Schouela served as VP, marketing at Shaw Media. He also previously served as the director of marketing at Alliance Atlantis.
It's been a turbulent couple of months for Blue Ant, which announced in November that its CEO of television and digital Raja Khanna would step down after more than a decade with the company.  In October, the company also announced that EVP of content Vanessa Case and VP of original content Marcia Martin would step down as the company restructured its content biz.