Starcom, LinkedIn and more join forces for internship program
Four interns will float between Starcom, Tapped Mobile, LinkedIn and Zag Bank to learn all the components of an RFP.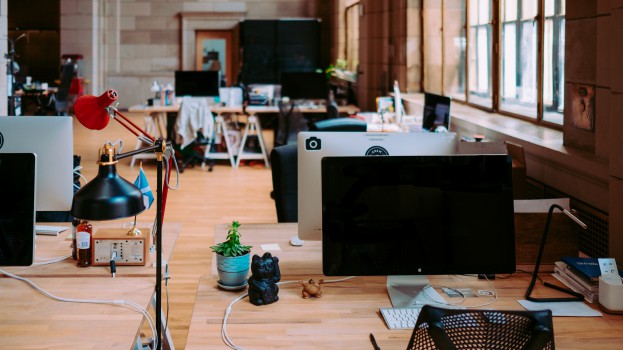 Starcom, Tapped Mobile, LinkedIn Canada and Zag Bank have partnered on a new internship program aiming to address gaps in training — as well as empathy.
The four partners, known as the M2T Collective, will select four applicants for a 12-month paid internship. All four will rotate throughout positions at the various partnered companies, logging three months on the agency side (SMV Group), the vendor side (Tapped Mobile), the media platform side (LinkedIn) and the client side (Zag Bank).
Each intern will be assigned an industry mentor. The four mentors selected by M2T include Joe Strolz (country manager at Snap Canada), Karla Congson (CEO at Collective IQ), Ira Baptiste (SVP at Brandfire Marketing) and Laura Amantea (VP of marketing at Wrigley Canada).
"Each of the four graduates will get to see all sides of an RFP," Alastair Taylor, CEO of Starcom, told MiC. "A big part we thought was missing on all sides of the RFP was empathy."
Taylor, along with Tapped Mobile co-founder Jed Schneiderman, LinkedIn Canada's head of marketing solutions Diana Luu, and Zag Bank CMO John Hillis, agreed that empathy and communication were the biggest skills they were hoping to build.
"The hope is they'll get to always understand where the other side is coming from," said Hillis. "For example, it should become a requirement to understand what does well from a marketer's perspective. At the same time, I'm hoping marketers can become more technically savvy and understand their digital media counterpart."
Schneiderman told MiC training will likely be a major issue going forward into 2018.
The four parties wouldn't disclose what the interns' salaries would be, but Taylor said it would be "above what is considered the industry standard for interns on the agency side." The intern will also have benefits and sick time covered, vacation time and trips to industry events such as C2 in Montreal.
They said they're being careful to not only advertise to graduates and students of specific academic backgrounds, such as business, marketing or technology. "We don't have a preconceived notion in terms of a specific background," said Schneiderman. "In order to attract new talent that is different and diverse, we're not limiting ourselves."
Taylor added that it doesn't even have to be a recent graduate. "It could be someone who's spent 10 years in a completely different field who's looking for something new."
The M2T Collective posted the position today and will commence the first internship term in the summer.
Photo courtesy of Unsplash