GroupM officially cuts the ribbon on Wavemaker
CEO Ann Stewart says the agency is aiming to align itself with technology.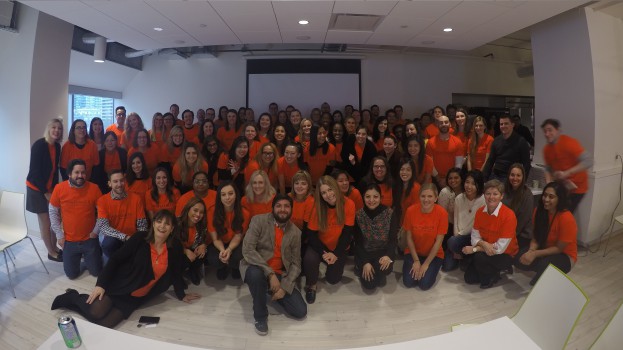 After months of planning, the former GroupM agencies MEC and Maxus have now formally merged to become Wavemaker. The official change was completed Jan. 9.
The agency, which now boasts 180 employees between Toronto and Montreal, has been in the works since GroupM decided to consolidate both agencies in every market in June 2017.
In Toronto, the agency has set up shop in the former MEC offices on Bloor St. East, located with the rest of the GroupM family. Canadian agency CEO Ann Stewart told MiC that although the agency is formed from two existing entities, the merger is a chance to march forward in a new way.
For example, among Wavemaker's new offerings is Purchase Journey, a collection of ongoing surveys among 375,000 respondents in 35 markets. Purchase Journey is used to track consumers at different parts of the purchase cycle as they interact with various products and categories. Stewart said Purchase Journey's purpose is twofold. "It allows us to form segments or groups, and activate against that."
Technology is also going to play a big part in how Wavemaker positions itself to clients.
"We've redesigned our whole process of how we do media planning with regards to the technology we use," she said. "Everything we touch has some sort of tech attached to address client issues," and much of the lead-up to this week's launch involved training the combined staff on how to use the new agency software it's adopted.
Content will also be part of Wavemaker's offering in an effort to position Wavemaker as able to solve business objectives beyond campaigns.