Branded Cities grows westward with Signpatico
The OOH company expands westward with digital inventory in markets big and small.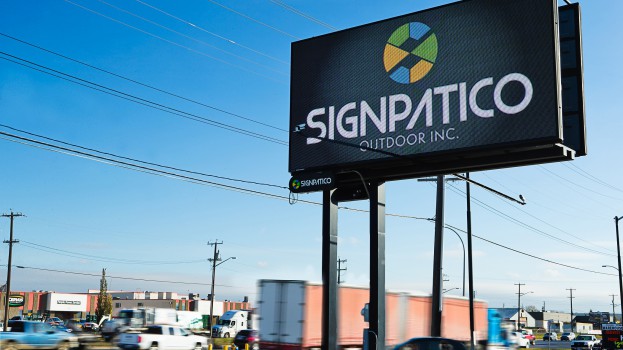 Branded Cities has signed a sales and marketing agreement with digital OOH inventory supplier Signpatico.
Branded Cities will gain the sales rights to Signpatico's digital assets, which includes more than 250 digital faces throughout Alberta, Saskatchewan, Manitoba and British Columbia.
Branded Cities Canada president Adam Butterworth said through the partnership, Signpatico will sell the combined inventory to clients west of the Manitoba-Ontario border, while Branded Cities will sell the inventory to clients east of the border.
Butterworth said that prior to the agreement, his company's inventory west of Manitoba was limited to 11 digital faces in Calgary and Edmonton (Calgary is the only city where Signpatico has no presence), the street furniture contract in Edmonton and a handful of Cadillac Fairview malls.
"When we won the Edmonton contract two years ago, we started to look at building out more in Western Canada from that platform. We knew we wanted to do it quickly, so we needed to find a partner that already had the assets."
He said one of Signpatico's main strengths is its presence in markets beyond big cities like Vancouver and Winnipeg. With inventory in towns and cities such as Belle Plain, Sask., Medicine Hat, Alta., and Quensel, B.C., Butterworth said there's strength in having a presence in markets where there otherwise isn't a lot of digital.
Branded Cities will go to market with its Signpatico partnership in the next two weeks.