TheScore gets its first positive quarter
Direct ad sales in Canada are up, but the sports media co must focus to shore up Android-using audiences.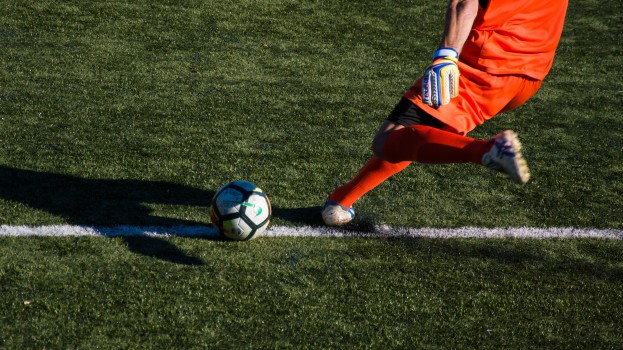 Digital sports media company TheScore posted its first EBITDA-positive quarter in Q1 2018. Those earnings for the company were $0.5 million, compared to a loss of $0.4 million in Q1 2017.
Revenue for the quarter was $8.4 million versus $8.5 million for Q1 2017. Direct sales in the U.S. were lower year-over-year. However, the company said that it saw increases in U.S. programmatic revenue and Canadian direct sales also helped offset that weakness in the U.S.
The quarterly report shows TheScore has continued with a pattern of small declines to its monthly active users while increasing its daily sessions. In Q1, the app had an average of 4.3 million active users (versus 4.4 million Q1 2017), with 103 average sessions per user per month (up from 102).
The decrease in users wasn't universal, however. Monthly active users on iOS devices increased by 6%, but users on the Android were down 11%. The apps had been redesigned in late Q3, and CEO John Levy said in a statement that the reaction to the redesign has differed across operating systems.
"The change in Android users is reflective of trends we've seen with other apps in the free sports category in Google Play over the last year," he said. Levy said the company is undertaking a combination of product and marketing initiatives to tackle the platform-specific challenge to improve user acquisition and retention on the devices.
For its e-sports division, the company's video views across YouTube, Facebook and other platforms totalled 18 million, up from 3.5 million in Q1 2017.
This past quarter saw the launch of two new products from TheScore's emerging platforms team, designed to build both brand affinity and reach. With both an Amazon Alexa skill to deliver regular sports updates and a fantasy sports game through Facebook's Instant Games, Levy said TheScore is focused on staying "one step ahead" of the demands of sports fans.
TheScore did not yet have data for how many people have made use of the Alexa skill or the new game.
Image courtesy of Unsplash