CES shows the voice battle is heating up
Canadian industry visitors say Google dominates the show floor while IoT continues its trek towards widespread adoption.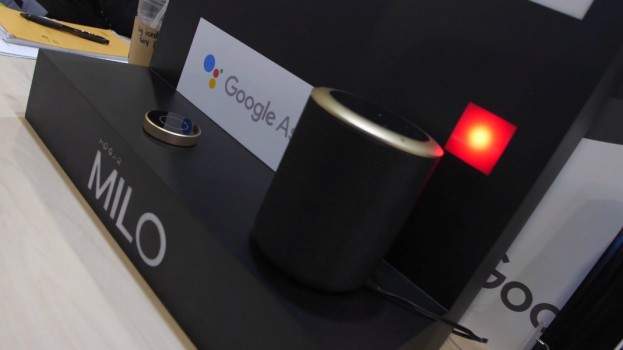 For those who may still be doubting voice's push into the consumer media sphere, this year's CES showed Google and Amazon are ready to fight it out for dominance in this burgeoning field.
Canadian media and technology executives returning from the massive Consumer Electronics Show in Las Vegas told MiC the show floor was dominated by voice tech.
Jed Schneiderman, president of Tapped Mobile, said that while Amazon's Alexa was the break-out star at last year's CES, "this year, Google doubled down. They had a very large presence. Visitors could see integration in the kitchen and living room. There were many voice-enabled devices and Google ads all over the place."
Amazon made a splash last year by showing off voice integration partnerships with Volkswagen and Ford alongside a major push for its Echo personal assistant. This year, at the end of the many long lines to Google's CES activations were voice-enabled cars, appliances, TV sets and "numerous IoT devices," according to Schneiderman.
He said in some ways Google was playing catch-up after Amazon dominated last year's CES headlines. But while Google already has robust voice business intel thanks to its browser's voice search function, "I think it is still early days. As someone who owns two disconnected Google Home devices, I think there needs to be a better ecosystem to fully take advantage of voice assisted devices."
Related
The uncertain future of Amazon Echo ads
Devon MacDonald, chief strategy officer at Mindshare, told MiC that voice-enabled technology from Google, Amazon and their competitors are going to dominate consumer tech conversations "for a long time" because "voice has the opportunity to provide consumers with a new interface to their entire world.
"The consumer of the future will no longer need to know how to work the TV, start the dishwasher, or even lift a finger to get dinner ordered. They will just need to ask. From a media perspective, this provides us with incredible opportunities to integrate brands into the everyday nomenclature and routine of consumers, and the race to voice is on," he said.
Beyond the voice battle, MacDonald noted a high number of products still being produced for smartphones at CES. "Manufacturers and designers have realized that it is much easier to add to an existing behaviour (i.e. carrying a phone) than asking consumers to add a new app or device."
MacDonald points to the high number of new products that used phones' native AR technology or expanded their role as digital assistants as proof that smartphone remain core to most new consumer technologies.
Schneiderman was similarly impressed by the number of IoT and connected devices on display from companies big and small. Despite many integrated into large public works (such as mapping cities and enabling self-driving cars), Schneiderman said the immediate impact of IoT devices is more likely to be felt at home. He said he witnessed multiple CES demos in segments such as home security,  baby care and food preservation, among others.
"I think consumers will be increasingly comfortable with IoT devices and experiences," he said. "This year showed many good-use cases for the home, which I think might be where we see the greatest adoption of IoT."