Much adds a dark comedy to mid-season
Bell Media's new office show offsets the return of two off-the-wall historical comedies on the pop culture specialty channel.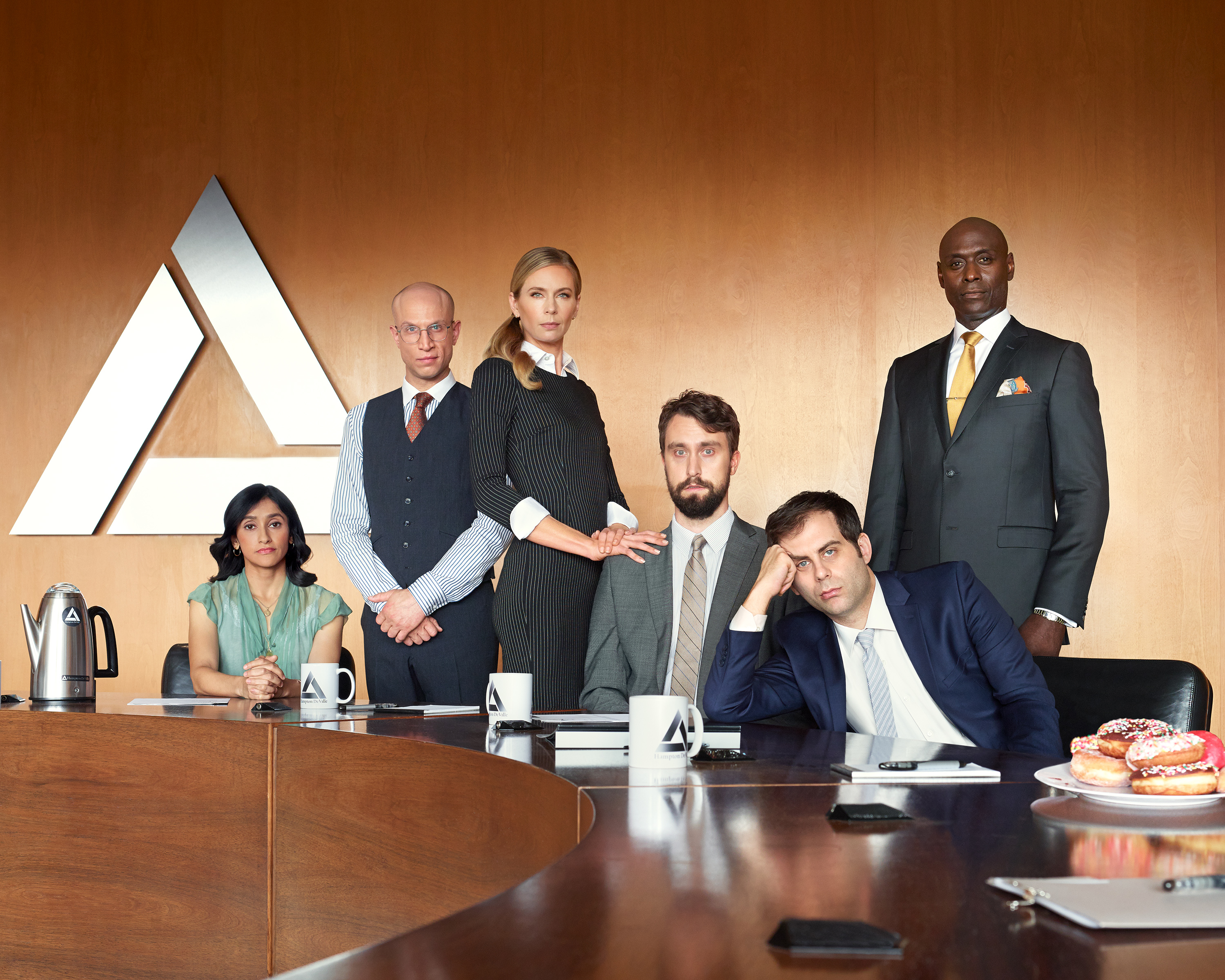 Bell Media's Much specialty channel has announced its mid-season schedule, highlighting a new dark office comedy and bringing back two edgy comedies to its youth-focused lineup.
Much is set to air the new scripted comedy Corporate (above) Wednesdays at 10 p.m. The series stars its creators, Matt Ingebretson and Jake Weisman, as young executives labouring under an abusive CEO, played by Lance Reddick (Bosch, The Wire).
"It's important to our strategy to have exclusive series, and Corporate is a series our audience can relate to as they enter the workforce, or work their way up the ladder, just like the characters in the series,"  Pat DiVittorio, VP of program planning, told MiC.
The channel also brought back back Drunk History for its fifth season. The show invites celebrity narrators to explain an historical event while getting increasingly drunk, then hiring actors to reenact that narration. Guests will include Jack Black (Jumanji: Welcome to the Jungle), Kirsten Dunst (Hidden Figures) and Bob Odenkirk (Better Call Saul).
Drunk History premiered season five on Nov. 28., 2017. DiVittorio said that premier saw an 89% increase in audience over the season-four premier.
The channel is also bringing back Another Period (pictured below), a comedy set in the early 1900s about wealthy socialites and their quest for fame. The series stars Natasha Leggero (American Dad) and Riki Lindhome (Garfunkel and Oates). The comedy is a top-ten program for Much, and DiVittorio said last year's audiences stayed flat "amongst total viewers compared to season one."
Much focuses on pop and music culture for a core audience of males aged 18 – 34.