Spotted! Intrepid dispenses winter relief
A charitable vending machine bids mall-goers to escape Toronto's winter woes.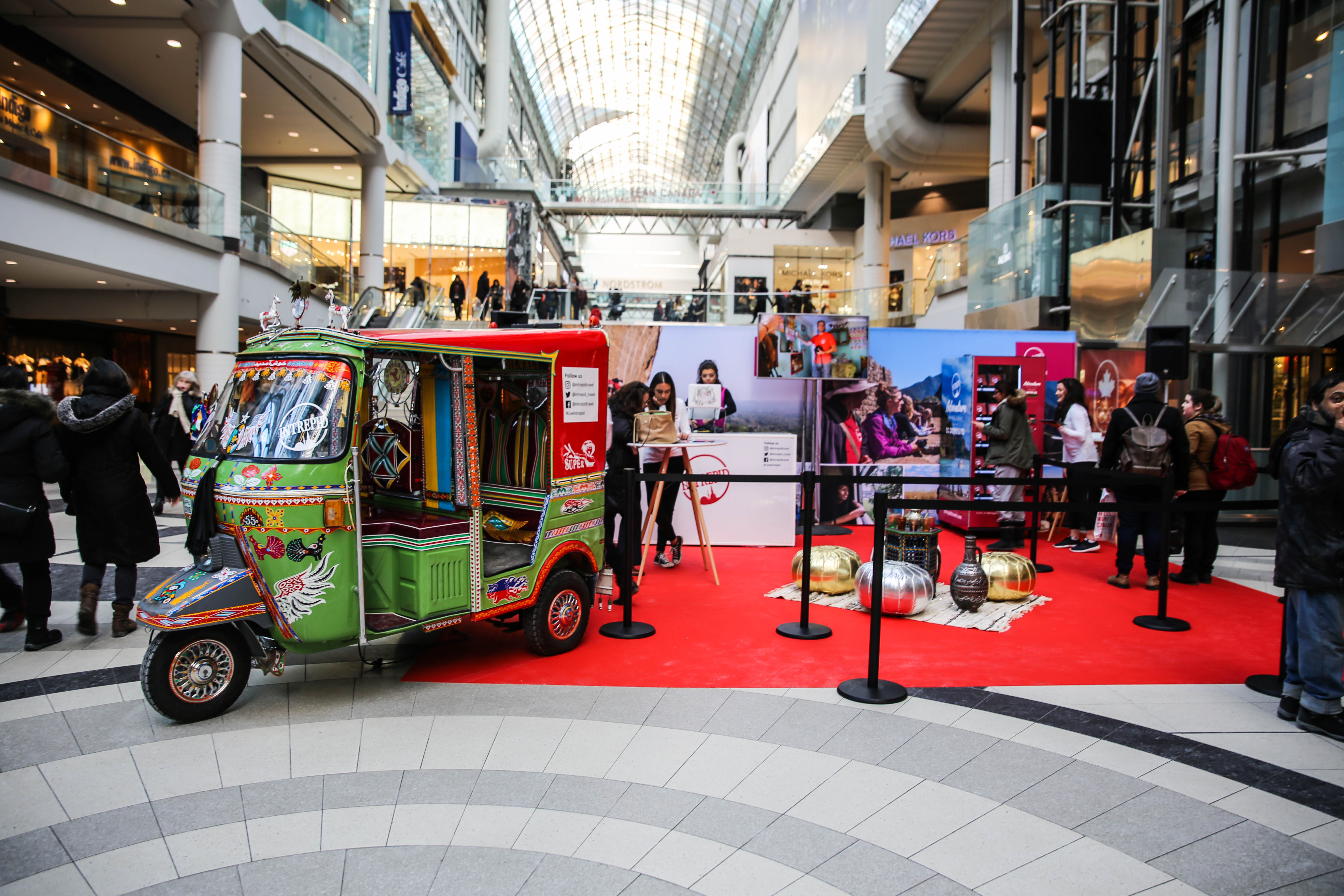 Offering Canadians a chance to escape winter is never a bad marketing play. Intrepid Travel is activating its winter escape efforts in Toronto's CF Eaton Centre this week with a charitable vending machine and a contest.
Mall patrons are seeing a bit of foreign flare as they stroll the halls. Intrepid has installed a brightly adorned tuk tuk (a popular form of transporation in Thailand) and some Moroccan furnishings at a pop-up where a DJ spins music from around the world.
This is all being done to entice passersby to use their vending machine. Patrons can drop a loonie into the machine to earn a chance at one of 12 free trips. Other prizes include discount travel vouchers and day trips in Toronto.
The money collected by the machine will be donated to The Intrepid Foundation, which supports more than 50 grassroots projects in international communities and encourages ethical travel.
Intrepid isn't the only travel brand encouraging winter escapes through pop-up activations. Sunwing Vacations has been very active on this front since the snow started flying, targeting Black Friday shoppers and Blue Monday sufferers with beach vacation offers.