Taking measure of The Launch
The premiere episode of Bell Media's competition series used its unique format to capture audiences across linear TV, social media and music-streaming platforms.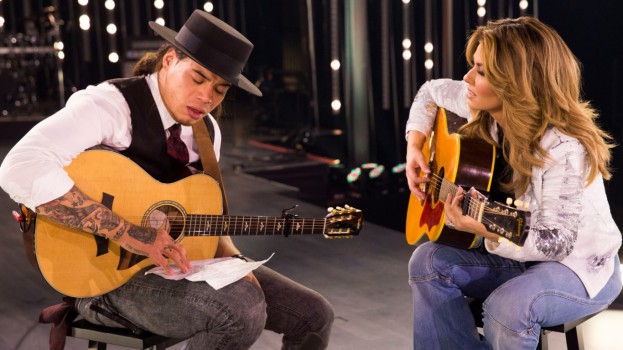 As Canadians continue moving online to consume content, making it tougher to gauge engagement with a linear series, Bell Media's new reality format The Launch isn't relying on ratings alone to measure success.
The singing-competition series premiered Jan. 10 to an average audience of 1.14 million viewers (2+) across CTV, CTV Two, Much, VRAK and Canal Vie, according to Numeris data provided by Bell Media.
While the broadcaster did not reveal how that viewership was spread across its various English- and French-language channels, it did disclose that more than 3.2 million unique viewers had seen some of the first episode across all airings.
Other recent and heavily promoted CTV premieres include the drama Cardinal, which returned for its second season on Jan. 4 to a total audience (2+) of 1.08 million, and the four-part miniseries The Indian Detective, which premiered in November to a total audience (2+) of 2.12 million.
Related
· Fall TV strategies carry into mid-season
Looking to its online streams of the show, viewership on CTV.ca jumped 32% on the day of the premiere, though no audience numbers were specified. In terms of viewership on CTV.ca, the show was second only to NBC's smash hit This Is Us on the night of its premiere and was still among the top 10 most-watched shows on CTV.ca five days after its premiere.
As well as winning the 9 p.m. Wednesday timeslot across all key demos, the debut proved to be a winner on both social media and music platforms.
The show's premiere saw Logan Staats (pictured with Shania Twain), from Ohsweken, Six Nations of the Grand River reserve in Ontario, become the first artist to record an original song ("The Lucky Ones"). The episode garnered 13,000 mentions across social media platforms, which in turn drove 121.3 million potential impressions in the 24 hours surrounding the broadcast, according to Bell Media. In addition, "The Lucky Ones" garnered more than 100,000 streams online and, immediately following the broadcast, climbed to the top of the all-genre iTunes song chart in Canada, beating superstars Ed Sheeran and Justin Timberlake.
Earlier this month, Walt Disney Studios Motion Pictures Canada signed on as the lead sponsor of the competition series. The partnership will see Bell Media produce a trio of custom 90-second promotions featuring competitors from the show introducing an upcoming Disney or Marvel film along with the trailer.
CBC is another broadcaster saying it's looking beyond just TV ratings to measure success. Sally Catto, CBC's programming GM, recently told MiC that if audiences opt to watch a breakout show such as Kim's Convenenience online instead of linear TV, "I couldn't be happier." She said viewership of the pubcaster's top shows can expand 30% to 40% when online audiences are factored in.
This story originally appeared on PlaybackOnline.ca