RBC Training Ground grows as Olympic season kicks off
More amateur athletes get a chance to prove their mettle as the financial institution readies its Olympic campaign.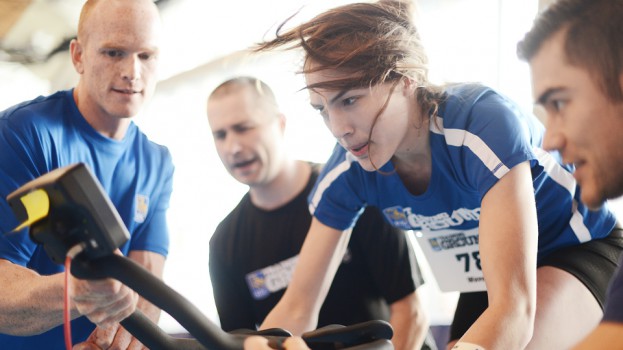 RBC is again expanding the Training Ground program, which is part of its national Olympic sponsorship that seeks out future Olympians and provides financial aid to help them train.
First launched in 2016 ahead of the Rio Summer Games with just four events, this year's program of 38 events gets started on Friday in Prince George, B.C. Athletes aged 14 to 25 are invited to a free public event to show off their speed, strength and overall Olympic prowess. Those assessed to have high potential may be eligible for funding.
The program is run in partnership with the Canadian Olympic Committee and CBC Sports.
RBC says it has funded 57 athletes to date through the program after testing more than 2,500 individuals. The bank has made more than $675,000 available to young athletes hoping to represent Canada at international events like the Olympics.
Training Ground has expanded for its 2018 iteration, adding events in Saskatchewan and Manitoba, which now makes Training Ground active in every province. It has also brought in more national sports organizations to broaden its scope. Canada Snowboard, Canada Basketball, Cross Country Ski Canada, Wrestling Canada and Speed Skating Canada have signed on alongside organizations representing bobsleigh and skeleton, canoeing and kayaking, cycling, rowing, freestyle skiing, rugby, judo and water polo.
Content from the program has been integrated into media buys in the communities where testing events are set to take place. Jonathan Rotchtin, manager, brand marketing at RBC, previously told MiC that content would also be used in a national campaign around the upcoming Winter Games in South Korea.