Rogers and Vice part ways on Viceland
Months after reports said the partnership was ending, Vice is looking for new partners for its specialty TV content.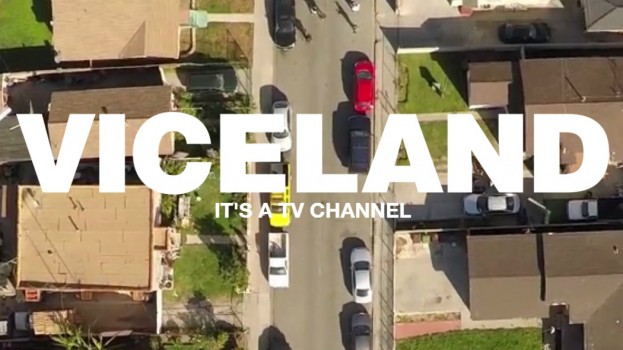 Rogers Media and Vice Media have announced the end of their three-year-old partnership on the Viceland specialty channel and Vice content studio.
After media reports surfaced in November that Rogers was considering pulling its share in the millennial-focused channel, the two companies released statements Monday morning confirming the termination of their partnership.
"In this crowded content universe and as audience habits change, we continue to evolve our strategy to deliver unique content to Canadians," Rogers said in a release. "We plan to redirect our Canadian content funding to other Canadian content initiatives that better align with our portfolio and brands. Content ownership remains a core part of our strategy and we will be actively exploring new content opportunities that appeal to a broad audience."
Vice will retain full ownership of Viceland's 130-hour content library and the content studio (in which Rogers held a minority stake). Rogers' broadcast of Viceland will shutter on March 31, but Vice said in its release that it expects to announce "new partnerships in the Canadian market soon."
It noted in its release that it is currently working with Bell Media on a documentary series with its W5 program, and on the Canadian broadcast of its U.S. program Vice News Tonight.
"Rogers Media's initial investment helped to establish our studio as a leading producer of some of the most engaging Canadian content out there and we thank them for their partnership," said Ryan Archibald, president of Vice Canada.
The Canadian Media Guild issued a statement to its members saying Monday's announcement would result in job cuts at Vice. According to Kamala Rao, national president of the CMG, Vice has asked if there are staff willing to take voluntary layoff packages. The company will soon determine the total number of positions affected by its split with Rogers.
According to the CRTC's 2017 Communications Monitoring Report, Viceland had 1.5 million Canadian subscribers in 2016 (the year it debuted) and posted a loss of nearly $2.5 million.  It earned $787,000 in ad revenue for the 12 months ending Aug. 31, 2016 – a 30% increase over year prior – but saw a 19% decrease in subscriber revenue for that period versus the year prior (when the channel operated as The Biography Channel)
A Rogers spokesperson said Viceland's financial performance was "immaterial to Rogers" in making its decision.