Big Bang holds the top: Numeris
With Young Sheldon and The Good Doctor also airing new episodes, CTV's big three dominated most markets.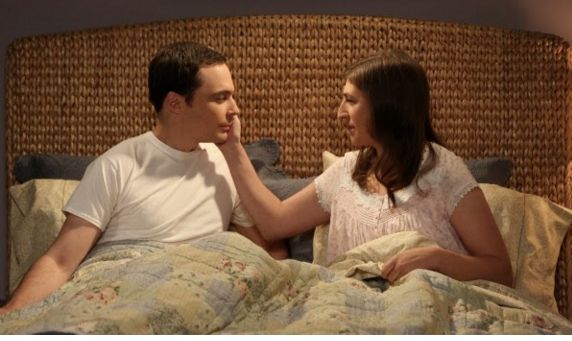 With all of CTV's "big three" shows once again airing new episodes, Numeris' top-three shows for the week of Jan. 8 to 14 hold no surprises.
The Big Bang Theory took the top spot once again. With an average audience of 3.78 million viewers, it not only trounced competitors among single-night programs, but also increased its audience from the previous week (3.5 million).
In second place was a new episode of CTV's The Good Doctor, which had been on a near month-long hiatus. The Good Doctor was followed by Big Bang prequel Young Sheldon. Global hits NCIS and Bull filled out the top-five, earning 2.07 million and 1.92 million viewers respectively (each showing growth over the last week).
Regionally, Big Bang took every Anglophone market, while The Good Doctor and Young Sheldon weren't too far behind. The only exceptions were in Edmonton, where The Good Doctor failed to crack the top-five, and in Montreal where drama This is Us tied with Young Sheldon.
Canada
1. The Big Bang Theory on CTV Thursday at 8 p.m.: 3.78 million viewers
2. The Good Doctor on CTV Monday at 10:01 p.m.: 2.93 million
3. Young Sheldon on CTV Thursday at 8:31 p.m.: 2.78 million viewers
4. NCIS on Global Tuesday at 8 p.m.: 2.07 million viewers
5. Bull on Global Tuesday at 9 p.m.: 1.92 million viewers
Montreal (Anglophone)
1. The Big Bang Theory on CTV Thursday at 8 p.m.: 128,000 viewers
2. The Good Doctor on CTV Monday at 10:01 p.m.: 91,000 viewers
T3. This is Us on CTV Tuesday at 9 p.m.: 83,000 viewers
T3. Young Sheldon on CTV Thursday at 8:30 p.m.: 83,000 viewers
5. Criminal Minds on CTV Wednesday at 10 p.m.: 77,000 viewers
Quebec (Francophone)
1. Unité 9 on SRC Tuesday at 8 p.m.: 1.63 million viewers
2. En tout cas on TVA Monday at 7:30 p.m.: 1.53 million viewers
3. Fugueuse on TVA Monday at 9 p.m.: 1.49 million viewers
4. L'échappée on TVA Monday at 8 p.m.: 1.42 million viewers
5. La magie des stars on TVA Sunday at 7:30 p.m.: 1.39 million viewers
Toronto/Hamilton
1. The Big Bang Theory on CTV Thursday at 8 p.m.: 824,000 viewers
2. The Good Doctor on CTV Monday at 10 p.m.: 657,000 viewers
3. Young Sheldon on CTV Thursday at 8:31 p.m.: 615,000 viewers
4. NCIS: New Orleans on Global Tuesday at 10 p.m.: 445,000 viewers
5. Bull on Global Tuesday at 9 p.m.: 444,000 viewers
Edmonton
1. The Big Bang Theory on Thursday at 9 p.m.: 171,000 viewers
2. Oilers vs. Coyotes on Sportsnet Friday at 7:08 p.m.: 155,000 viewers
3. Young Sheldon on CTV Thursday at 9:31 p.m.: 113,000 viewers
4. Bull on Global Tuesday at 10 p.m.: 93,000 viewers
5. Hawaii Five-O on Global Friday at 8 p.m.: 90,000 viewers
Calgary
1. The Big Bang Theory on CTV Thursday at 9 p.m.: 192,000 viewers
2. Young Sheldon on CTV Thursday at 8:31 p.m.: 149,000 viewers
3. The Good Doctor on CTV Monday at 8:01 p.m.: 118,000 viewers
4. MacGyver on Global Friday at 9 p.m.: 105,000 viewers
5. Bull on Global Tuesday at 10 p.m.: 97,000 viewers
Vancouver/Victoria
1. The Big Bang Theory on CTV Thursday at 8 p.m.: 242,000 viewers
2. The Good Doctor on CTV Monday at 10:01 p.m.: 216,000 viewers
3. Young Sheldon on CTV Thursday at 9:31 p.m.: 201,000 viewers
4. NCIS on Global Tuesday at 8 p.m.: 181,000 viewers
5. Bull  on Global Tuesday at 9 p.m.: 172,000 viewers