Quebecor signs with Sherbrooke transit
In addition to taking on new inventory, the OOH operator will sponsor transit system improvements.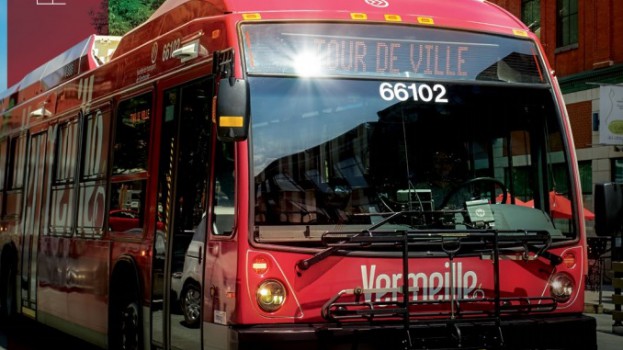 Quebecor Out of Home has become the official operator and manager of the advertising spaces owned by the Société de transport de Sherbrooke (STS). The deal, which takes effect Feb. 1, applies to 88 buses and 28 transit shelters.
Beyond managing the inventory, Quebecor Out of Home will also sponsor some improvements to select aspects of STS's rider experience as part of the agreement. For example, commuters will now have access to bus schedules in real-time through Quebecor-sponsored digital devices.
By creating more digital opportunities for the transit network, Claude Foisy, VP of Quebecor Out of Home said in a statement that the partnership can help STS "reach its full advertising potential."
The southern Quebec city has a population of 161,323 and an average per capita income of $30,976.
Quebecor Out of Home's portfolio includes more than 5,000 faces, all in the province of Quebec.