Groupe V debuts reality dance competition with Rogers
Danser pour gagner doubles the channel's homemade reality productions.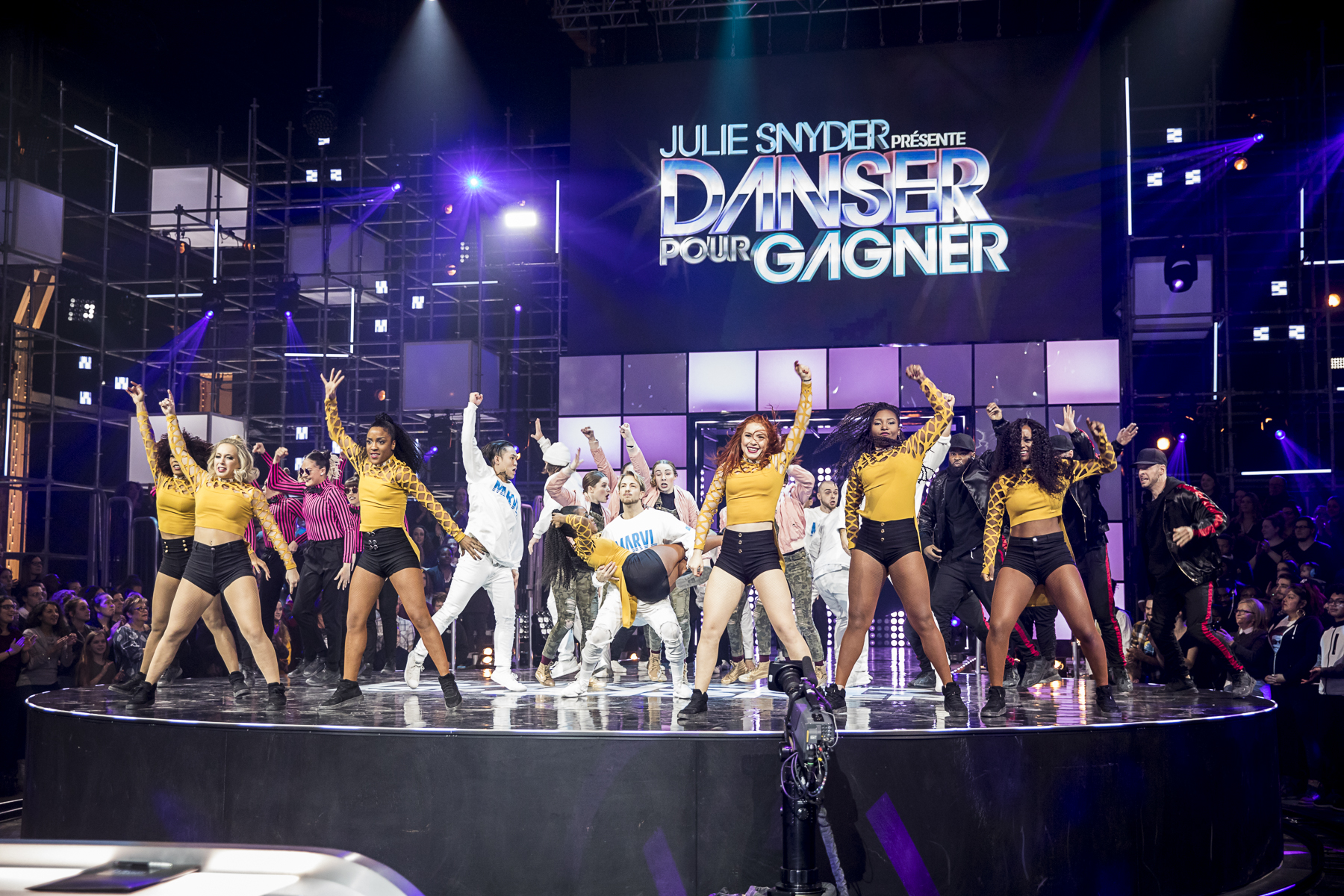 Groupe V Media has signed Rogers Communications as the major brand sponsor of its new reality competition program, Danser pour gagner, on its channel V.
The live dance competition – Quebec's first – is a local adaptation of the America's Best Dance Crew format, which pits teams of performers against one another while viewers vote on their weekly favourites. Danser pour gagner debuted Wednesday night in the 7:30 p.m. timeslot, and is hosted by actor Julie Ringuette (pictured below) and pop singer Oliver Dion.
Rogers is present throughout the broadcast with logo integration and lower-third visibility. It's also serving as a behind-the-scenes sponsor, providing mobile devices to competitors to record activities away from the broadcast stage. It has branded this behind-the-scenes content, presenting it on Facebook Live before the live TV broadcast. The show also airs on Groupe V's Noovo.ca online hub.
"In addition to contributing to this major production in our market, we are delighted to offer young artists an opportunity to showcase their talent and the chance to inspire others," said Fadel Chbihna, president of Rogers Quebec, in a release. "This is something we feel strongly about at Rogers."
Danser pour gagner doubles V's homemade reality programming. On Thursdays it airs Un souper presque parfait, a friendlier take on reality competitions that features five strangers meeting for a series of dinner parties in the style of Come Dine With Me. The channel also airs the English-language Ink Master from Paramount Network.