Pierre Marcoux named president of TC Media
The journalist-turned-media exec says the company is looking to grow its market share, and is still eyeing possible acquisitions.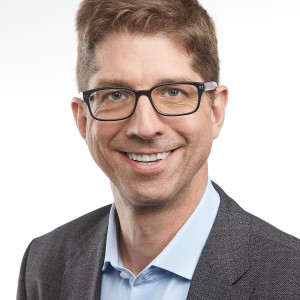 TC Media has promoted Pierre Marcoux, SVP of its business and education group, to the role of president.
Marcoux, who started at TC as a journalist in 2000, previously oversaw B2B publications and the book publishing unit, a role he held since 2013.
TC Media's last president was Ted Markle, who left the company in 2015, putting Marcoux and fellow SVP of TC's local solutions group Julia Kamula in co-leadership positions.
However, Kamula left the company in December as it began selling its local newspapers to focus on business and trade media operations. Now, Marcoux said, the company is looking to provide a greater sense of organization to its media properties, both internally and on the client-facing side.
"It gives more structure around the group and it shows our employees and the market that we're still committed to media," he told MiC.
He said despite the challenges that led TC to shutter its local publications, the company is looking to grow in both company's media business. He said in the last year, TC has created more than more than 40 conferences in Montreal related to the Les Affaires brand, and more than 30 in English Canada, related to the Benefits Canada brand, and it is continuing to look for opportunities to grow in that area. He pointed the company's recent acquisition of Contech, a Quebec-based events company that caters to the province's construction industries.
He won't rule out further acquisitions in the business sector as well. "If we can enter into new industries with business that are already diversified, we're going to continue to do that," he said. "Our goal is to continue to grow it either through market share gains or acquisition."