Metro dives into custom content
The grocer has issued different "magazines" throughout the seasons, tailoring it to specific food trends throughout the year.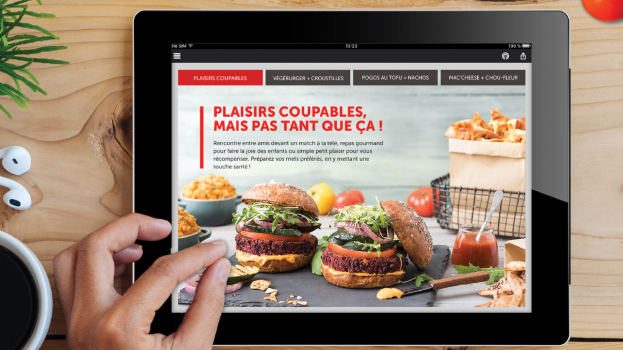 National grocer Metro is cooking up a new strategy.
The company has introduced a new digital "magazine" format that will be promoted through the La Presse+ tablet and mobile app in Quebec. This customer content venue, which will focus on food and entertaining, is the first time Metro has delved into custom publications.
The section will be promoted on the La Presse+ homepage for 70 days. Metro has produced three magazines so far, each concentrating on different seasonal food trends (such as summer barbecue favourites for Saint-Jean-Baptise Day or, most recently, healthy meals for New Years Resolutions).
The magazine is be accessible to La Presse+ readers at the bottom of the main page.
The strategy and content were spearheaded by Montreal agency Bob, while the media buy was conducted internally by Metro working directly with La Presse.
Metro is not the first brand to create interactive digital magazines with the popular La Presse+ app. In the summer 2015, Rona launched a special branded issue on the platform to promote its patio collection (in collaboration with liquor retailer SAQ), and the company revisited the strategy the following holiday season.
According to numbers it released in June, La Presse said the app has a daily open rate of 273,000, with readership up 18.7% from 2016. Ad revenue from digital platforms now accounts for 90% of all ad dollars at La Presse.