How French and English Canadians' media habits compare
The Francophone version of MTM's Technology Through the Ages study shows reaching millennials in French Canada is a different ballgame.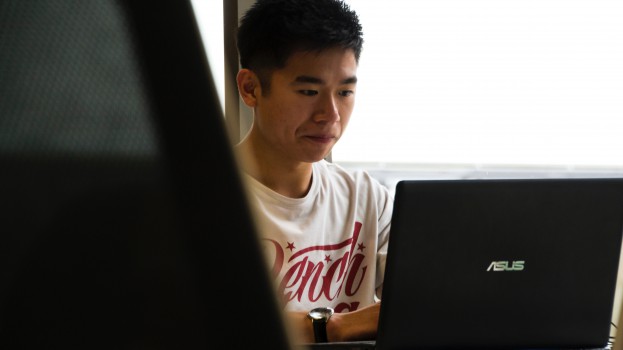 The MTM's recent generational study, Technology Through the Ages, provided a glimpse into how different generations of Canadians engage with technology and media. MiC reported on trends among Anglophone Canadians, but how do Francophones differ when it comes to their boomer, millennial and senior populations?
The French version of the study, which similarly surveyed 3,000 people between the fall of 2016 and the summer of 2017, proved that media habits are indeed quite different in French Canada, especially when it comes to digital content and traditional television.
Boomers
Baby boomers in French Canada are slightly less likely to own smartphones than their Anglophone counterparts — 48% of older boomers (those aged 61 to 71) reported owning a device, compared to 66% of those in the English study. Younger boomers (aged 51 to 60) also boasted lower ownership rates (70%, compared to 78% in English Canada).
But television subscriptions are more prolific among Francophone boomers. Both age groups in the boomer demo report 93% rates of subscription to pay TV, compared to 86% of boomers in the Anglo market.
Seniors
Like their Anglophone counterparts, more than 90% of French seniors pay for convention TV, and most seniors listen to around 11 hours of radio per week. Fewer, however, subscribe to newspapers, with only 40% reporting subscriptions (compared to 50% of English Canadian seniors).
Smartphone ownership was even lower among Francophone seniors (26% versus 36% in English Canada), although tablets were more prolific (38% versus 33%). They also boasted slightly higher rates of reading news online (38% versus 34%), with 50% preferring to read on a tablet.
Millennials
Wearables are significantly less popular among Francophone millennials, as they are with the overall market. Only 12% of Francophone respondents report owning a wearable device (compared to 19% of Anglophones), as do 15% of Gen Y respondents (compared to 27% in the Anglophone study) and 14% of Gen Z (versus 20%).
French millennials are also quite likely to have cable subscription, with 74% of Gen Z and 76% of Gen Y reporting subscription to the service (compared to 55% and 57% respectively in the Anglophone market).
Fewer also engage in OTT services. Two-thirds of Gen Z and one-half of Gen Y report subscribing to an OTT service such as Netflix, CraveTV or Amazon Prime (compared to 76% of Gen Z and 72% of Gen Y in English Canada). Netflix is the most popular, followed by Club Illico, CBC's Tou.TV and Bell Media's CraveTV. While major OTT players are available in Quebec, mainstream ones such as Netflix and Amazon Prime have smaller Francophone libraries.
Image courtesy of Unsplash