Groupe V hires Aksel Bedikyan, evolves TV research team
The former Cirque du Soleil analytics exec is tasked with giving the Quebec-based media co a more global perspective on digital trends.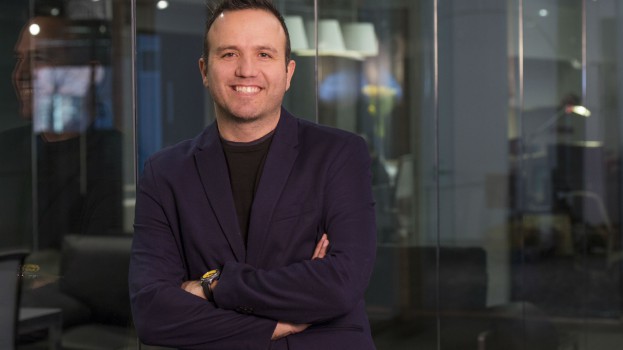 Groupe V Média is changing how its TV research team operates to find new opportunities for advertisers and determine how content can best find sustainable audiences that continually shift to digital.
The team is now led by the newly hired Aksel Bedikyan (above), who has been made senior director of research and business intelligence. He'll report to Dimitri Gourdin, EVP of strategy and communications at the Quebec media company, who says to expect "a lot of change" in the makeup and mandate of the team in the coming months.
Gourdin said, aside from "crunching data" as typical research teams do, Bedikyan is tasked with giving his team a more global outlook to better understand broad industry trends and find new best practices. For example, Gourdin said, Groupe V is seeing data that suggests live TV – often seen as television's great advantage over digital content and a strong holdover from the days of appointment viewing – isn't proving to be as big a draw as initially expected. Bedikyan is tasked with seeing how this plays out in markets beyond Quebec to provide new insights for advertisers.
The new team is intended to work with both the content and media sales side of Groupe V's business. Gourdin said that Bedikyan is ideal for this changed role due in large part to his experience as the director of business analytics and consumer intelligence for Cirque du Soleil.
"He was able to have very pragmatic, data-led conversations with the sales team there, but also able to interact with the creators of the shows. He knows how to speak with both groups, and that's an interesting mix in TV."
Prior to his time with Cirque du Soleil, Bedikyan had worked with the Yellow Pages Group and CAE (formerly Canadian Aviation Electronics Inc.).
In a release, Gourdin said "television research must quickly adapt to the new realities of content consumption and to the challenges inherent in building and maintaining strong consumer-brand relationships."