Inside SnackableTV's ad and content plan
Mike Cosentino talks audience, ad integrations and content strategy on Bell Media's latest offering.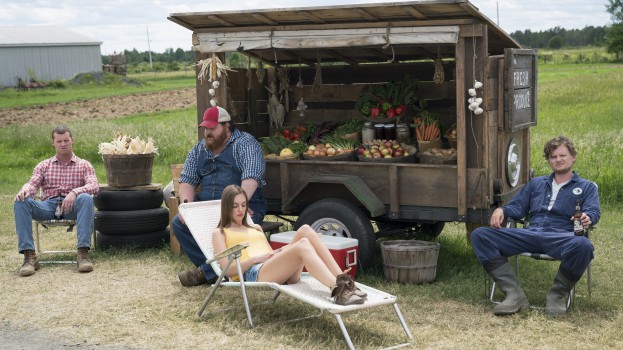 Now that Bell Media's short-form, mobile-first video app SnackableTV has come out of beta and is landing in more people's hands, there's a clearer picture of what kind of experience Bell is hoping to develop.
While many digital content platforms use two-tier models (a free, ad-supported version bolstered by a paid-for, ad-free version) Bell Media's content and programming president Mike Cosentino confirmed that Snackable will use the free, ad-supported model exclusively.
It remains ad-free for now, he said, to encourage audience growth. Bell Media will integrate ads in the app's second phase, which Cosentino said doesn't have a set date yet but will come "very soon."
Once ads do arrive, "everything's on the table," said Cosentino. He said ads can be bought as pre-roll, video sponsorship, brand integrations, mid-roll and more. "We still want to make sure it's a consumer-friendly experience," he said. "But we're working with buyers and are open to all kinds of ad integration."
The app's home page and feed are divided into various channels that separate content by genre. That content currently includes highlighted scenes of Bell Media's TV properties, exclusive and original shorts (such as Snackable-exclusive vignettes from CraveTV hit Letterkenny), original influencer-centered series (such as the upcoming fashion series Mode) and podcasts.
Cosentino said the company is currently in talks with potential partners to expand beyond initial launch programs, actively looking to move beyond existing franchise extensions. "We're considering a lot of standalone short-form," he said. For example, Bell Media recently confirmed a Just For Laughs commission .
The content strategy will be built around two target audiences: 18 to 34 and 25 to 54. For the millennials, Cosentino said he's focusing on short-form content such as South Park digital extras, short-form exclusives from The Beaverton and content from the Bell Media Much network of creators. For those in the older age group, it will pull more premium programming from its HBO properties, and will soon add in-house sports and news briefs production.
Jeremy Simpson, VP and director of investments and accountability at media agency Hearts & Science, said there is "always room" for professionally produced content platforms, provided they are scalable. "Bell will need to ensure Snackable is scalable and has measureable brand safety options available before it can become a viable ad product," he told MiC.
Bell Media has launched a promotional campaign on its own network of TV, social, digital, radio and OOH properties. But Cosentino added that because of the digital-first nature of the platform, it will extend its digital media buy to properties outside the Bell ecosystem.