The Good Doctor's good week: Numeris
City's Grammy broadcast performed well in most markets, but CTV's medical prodigy takes the top.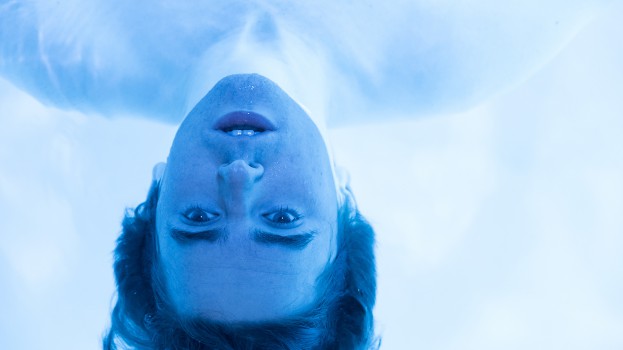 City's broadcast of the 60th Grammy Awards Sunday night performed well across all English-speaking markets the week it aired, but could not topple CTV's The Good Doctor (pictured) from the top national spot in Numeris's weekly TV rankings for all single-night programs.
During the week of Jan. 22 to 28 (when usual prime time front-runner The Big Bang Theory did not air a new episode), The Good Doctor led in Montreal (among Anglophone viewers), Edmonton and Calgary and fell second in Toronto/Hamilton to take the top national ranking with 3.08 million viewers, while the Grammys took second at 2.13 million viewers. Usual ratings powerhouses such as Bull and the NCIS franchises continued to win big audiences for Global on Tuesday nights to round out the national top five.
Among Quebec's French-language viewers, Unité 9 returned to the top spot while last week's audience winner, Face Au Mur, slipped to fourth place.
Of note was CBC's NHL All-Star Skills, which ranked third in Edmonton with 77,000 viewers (the program garnered 1.42 million viewers nationally, ranking 10th among single-night broadcasts).
Canada
1. The Good Doctor on CTV Monday at 10:01 p.m.: 3.08 million viewers
2. The 2018 60th Annual Grammy Awards on City Sunday at 7:30 p.m.: 2.13 million viewers
3. NCIS on Global Tuesday at 8 p.m.: 2.04 million viewers
4. Bull on Global Tuesday at 9 p.m.: 1.92 million viewers
5. NCIS: New Orleans on Global Tuesday at 10 p.m.: 1.71 million viewers
Montreal (Anglophone)
1. The Good Doctor on CTV Monday at 10:01 p.m.: 99,000 viewers
2. The 2018 60th Annual Grammy Awards on City Sunday at 7:30 p.m.: 98,000 viewers
3. This Is Us on CTV Tuesday at 9 p.m.: 84,000 viewers
4. Criminal Minds on CTV Wednesday at 8 p.m.: 79,000 viewers
5. The Big Bang Theory on CTV Thursday at 8 p.m.: 71,000 viewers
Quebec (Francophone)
1. Unité 9 on SRC Tuesday at 8 p.m.: 1.61 million viewers
2. Fugueuse on TVA Monday at 9 p.m.: 1.41 million viewers
3. L'Echappée on TVA Monday at 8 p.m.: 1.30 million viewers
4. Face Au Mur on TVA Thursday at 7:30 p.m.: 1.22 million viewers
5. Tout le monde en parle on SRC Sunday at 8 p.m.: 1.13 million viewers
Toronto/Hamilton
1. The 2018 60th Annual Grammy Awards on City Sunday at 7:30 p.m.: 820,000 viewers
2. The Good Doctor on CTV Monday at 10:01 p.m.: 665,000 viewers
3. Bull on Global Tuesday at 9 p.m.: 487,000 viewers
T4. NCIS on Global Tuesday at 8 p.m.: 482,000 viewers
T4. NICS: New Orleans on Global Tuesday at 10 p.m.: 482,000 viewers
Edmonton
1. The Good Doctor on CTV Monday at 8:01 p.m.: 93,000 viewers
2. Bull on Global Tuesday at 10 p.m.: 83,000 viewers
3. NHL All-Star Skills on CBC Saturday at 5:40 p.m.: 77,000 viewers
4. NCIS: New Orleans on Global Tuesday at 8 p.m.: 76,000 viewers
5. Star Trek: Discovery on Space Sunday at 8 p.m.: 74,000 viewers
Calgary
1. The Good Doctor on CTV Monday at 10:01 p.m.: 132,000 viewers
2. NCIS on Global Tuesday at 9 p.m.: 101,000 viewers
3. Bull on Global Tuesday at 10 p.m.: 98,000 viewers
T4. The 2018 60th Annual Grammy Awards on City Sunday at 5:30 p.m.: 90,000 viewers
T4. Grey's Anatomy on CTV Thursday at 7 p.m.: 90,000 viewers
Vancouver/Victoria
1. The Good Doctor on CTV Monday at 10:01 p.m.: 237,000 viewers
2. The 2018 60th Annual Grammy Awards on City Sunday at 4:40 p.m.: 197,000 viewers
3. Bull on Global Tuesday at 9 p.m.: 171,000 viewers
4. NCIS on Global Tuesday at 8 p.m.: 157,000 viewers
5. NCIS: New Orleans on Global Tuesday at 10 p.m.: 145,000 viewers