DHX revenues up, but ad dollars drop
But ad revenues decline as company struggles with scale across its for family-themed specialty channels.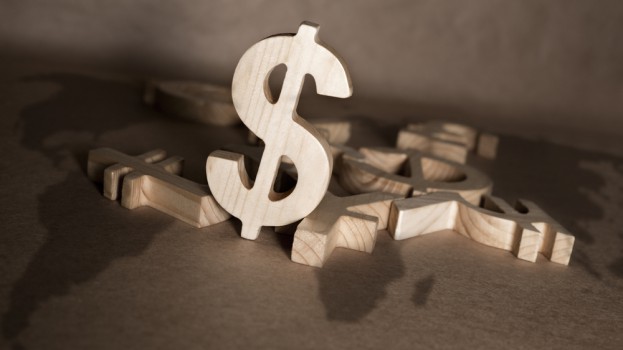 Despite declines in its linear TV business, DHX Media revenues hit $121.9 million in the second quarter of its fiscal year, with the Halifax-based company posting strong growth in its multi-platform network.
Overall revenue for the quarter grew by 55% year-over-year to $121.9 million, compared to $78.9 million in Q2 2017. DHX attributed around 51% of the increase to acquisitive growth from its May 2017 acquisition of the Peanuts and Strawberry Shortcake intellectual properties, while 4% of the quarterly growth was attributed to a combination of organic growth driven by its multi-platform network Wildbrain and from investments made through its partnership with Mattel.
However, promotion and advertising revenue decreased to $1.39 million, from $1.87 million in the same quarter last year.
On the advertising front, CEO Dana Landry said on an investor call that achieving scale had been an issue, as DHX only owns four channels – Family, Family Jr., Télémagino and Family CHRGD. Management is currently reviewing its plan for advertising on the channels, including considering strategic partnerships to create a pathway for growth. In November of 2016, the CRTC announced that it will allow advertising on pay TV services in a move to to level the playing field in light of the removal of genre protection.
Year-over-year TV revenues decreased 8% to $14.24 million, from $15.39 million a year ago. Subscriber revenues were down 5% to $12.85 million, from $13.53 million a year ago, due to lower total subscribers and slightly lower average subscriber rates. In Q2 2018, 90% of the television revenues were subscriber revenues.
Adjusted EBITDA for the quarter was in line with expectations, according to DHX, at $32 million, while the company reported net income of $7.4 million. DHX also said the company remains on course to achieve its target of $11 million in annual synergies on its acquisition of the Peanuts intellectual property, as well as other "company-wide cost reductions" by the end of fiscal 2019. Between $5 million and $6 million of these savings are expected to be achieved by end close of fiscal 2018.
Wildbrain continues to be a revenue driver for the company, with revenues for the quarter increasing 73% to $17.6 million, compared to $9.4 million in Q2 2017. The network has 35 million subscribers worldwide. As well, DHX said watch time has doubled on the network. Across Q1 and Q2 of 2018, the service saw 11 billion views and more than 55 billion minutes of total watch time, which was equal to the total watch time and views for all of fiscal 2017. In related news, Paris-based producer and distributor Cyber Group Studios announced Monday it had appointed WildBrain to enhance and develop its YouTube channels and digital presence worldwide.

Across the company, production revenue in Q2 was $26.6 million, compared with $28.1 million from a year ago. The most recent quarter saw DHX add 52 new proprietary half-hours of content, which generated $8.6 million in revenue. Meanwhile, service projects accounted for revenue of $18 million, which included new episodes produced through its partnership with Mattel.
Today's results come four months after DHX launched a strategic review to evaluate its options following disappointing quarterly results published in October.
"We know that investors are waiting on the results of our strategic review," said executive chairman Michael Patrick Donovan on an investor call Tuesday. "That process is ongoing and robust. The strong results reported in the last two quarters confirm the underlying value of our IP. The work of the special committee validates our strategy of focusing on unlocking further value in our core IP assets and I'd like to ensure our investors that the special committee is continuing its work, which is progressing well, and we will be updating investors when we have news to report." No timelines were given.
Image: Shutterstock
This story originally appeared in Playback