Borrowell picks TV for trust
Usually active in digital channels, the fintech company seeks credibility through a mass play.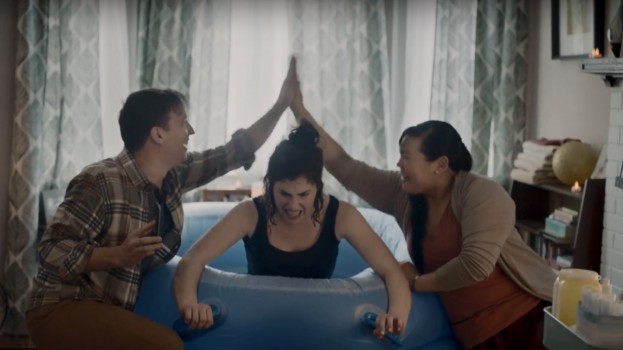 Credit and fintech company Borrowell has made its first TV buy, drawn to the format by the promise of audience trust.
The three-year-old company is promoting its credit reporting and new free credit scoring services through a comedic 30-second spot, which features a couple during their home birth already checking in on the financial future of their growing family.
Borrowell traditionally markets through digital channels, although co-founder and COO Eva Wong said the company has experimented with radio ads in the past. She said consumer feedback on these ads led them to want to invest more in areas outside of digital.
"We found that using traditional media helps build trust with the consumer," she said. "I think it's something about the scale. It adds trust and legitimacy, which is especially important in the financial sector."
Borrowell paired with agency Blackwood Seven on the campaign, while tapping Conflict for creative.
Wong said the TV ad (which will also be repurposed for a digital buy) aims to attract a mass audience because credit services affect so many Canadians. But she said the "home birth" creative lent itself well to people at "new stages of their lives, people who are thinking about their financial future."
She said after an initial advertising period of several weeks, the company will re-evaluate and decide whether or not to continue running the spot.