Torstar trims costs to offset ad declines
Full-time staff will see a reduction to their travel, freelance and periodical budgets, and internships are ending.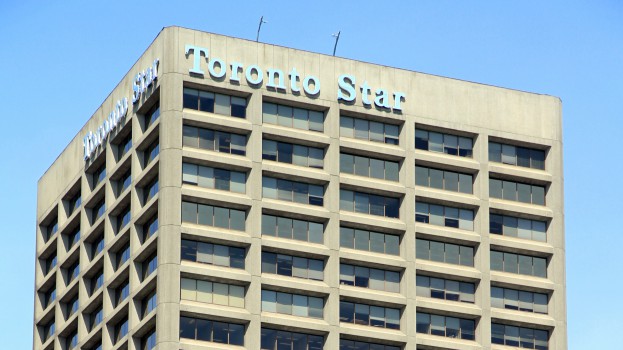 The Toronto Star is cutting costs in its editorial department to help offset reduced ad revenues.
While no full-time journalists are being let go (as is often the case at newspapers looking to reduce costs), the paper is indefinitely suspending most of its internship programs and capping expenses around its newsrooms.
While cutting internships may not seem like a major move, the Star usually employs 10 interns year-round and another 10 in the summer. Torstar spokesperson Bob Hepburn said interns make "about $50,000 per year" or "just under $1,000 per week." That puts the full-year budget for these interns alone at about half a million dollars, a not-considerable sum held against last quarter's $6.6 million net loss.
(The Star will continue to offer its part-time "radio room" internship position for students.)
Hepburn confirmed the suspensions, which he said were "in the face of continued declines in advertising revenues, which have affected most news organizations in Canada… We are taking these steps without affecting the employment of full-time Star journalists."
Other cost-reduction measures confirmed by Hepburn include reductions to full-time staff's travel, periodical and freelance budgets.
Hepburn said the company would not release the total amount that it had cut for competitive reasons.
Torstar will announce Q4 financials in two weeks' time. Last quarter's results saw declines in ad revenue and overall net loss of $6.6 million. That quarter also saw a reduction in staff and benefits (largely associated with the shuttering of Star Touch), which resulted in a 9% reduction in related costs.
In the midst of declining revenue, Torstar and publishing rival Postmedia also recently swapped and shuttered a total of 46 papers, eliminating a total of 244 jobs between the two companies. Of those papers, 22 titles came from Torstar subsidiaries.