How PyeongChang is faring with viewers so far
So far, nearly 30 million Canadians have tuned into coverage. But will the changes to men's hockey affect audiences?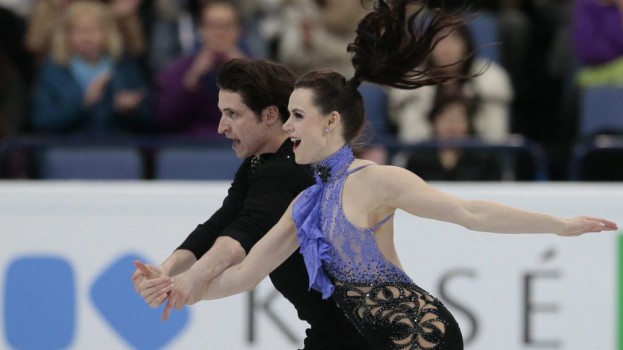 With a few days left to go for the Winter Olympic Games, CBC's average minute audience for the primetime coverage so far is three million viewers for the first 10 days of broadcast, according to overnight data from Numeris.
Coverage of the games has earned the CBC a 24% share of primetime audiences since the Games kicked off Feb. 10. So far, 29 million Canadians have tuned in to some coverage of the PyeongChang Games.
The most-watched day was the second (Feb. 11, which included team figure skating, women's slope style snowboarding and speed skating), with a total reach of 18.8 million, although day 10 (Feb. 19, which included Tessa Virtue and Scott Moir's record-breaking performance) was not far behind with 18.7 million viewers. The highest peak moment was 11:36 p.m. on Feb. 16 as Virtue and Moir accepted a gold medal for their final Olympic performance in the Ice Dance Free Program.
Results are not yet in for Wednesday night's late-night women's hockey game between ice hockey rivals Canada and the U.S., and the bulk of the much-anticipated men's hockey matches have yet to take place. While men's hockey has traditionally pulled in some of the Winter Games' highest numbers (Sochi's early-morning gold medal game drew in an AMA of 8.5 million), the NHL's decision to not have its players participate in this year's games mean the same staggering audience is not quite guaranteed.
The last Winter Olympics saw 33.3 million Canadians in total tune into the games over the course of 14 days. Four days remain on this year's broadcast schedule to see if this year's reach will top that in 2014.
Although CBC has been live-streaming much of the Olympic content on Twitter, the pubcaster is not yet releasing engagement numbers for the live-streams publicly.