ICYMI: The Launch goes global
Plus, new stand-up specials are coming to Crave, and Sportsnet bolsters its radio talent.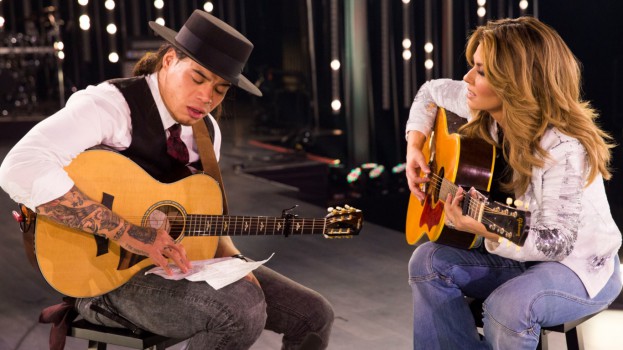 Sony Pictures takes The Launch international
Bell Media has secured its first-ever international distribution deal. The format of its new singing competition, The Launch, has been acquired by Sony Pictures Television for international distribution. The first overseas version will be with U.K.-based production company Electric Ray, which will develop the series for the British market. The Launch was co-created by Big Machine Label Group's Scott Borchetta (noted for discovering Taylor Swift). The competition series premiered Jan. 10 to an average audience of 1.14 million Canadians. According to Bell Media, the original songs from the show have surpassed four million streams worldwide.
Get the full story at Playback Online.
Sportsnet adds new radio hosts
Toronto radio station Sportsnet 590 The Fan has added two new co-hosts to Prime Time Sports with Bob McCown. Beginning Monday, Richard Deitsch and Stephen Brunt will join McCown in the host's chair. Sportsnet audiences are already familiar with the duo — U.S. sports journalist Deitsch served as a regular contributor to Prime Time Sports while Brunt previously co-hosted with McCown before spending two years as part of The Jeff Blair Show. Also taking on a new role is columnist Damien Cox, who will continue to appear on The Fan while writing a new regular column for Sportsnet online and appearing regularly on the TV side.
Crave to debut first original comedy specials
CraveTV will drop three original stand-up comedy specials through a partnership with Just For Laughs. The first to debut will be Darcy Michael Goes to Church on March 9. Despite the pious title, Michael's "sermon" will range from the topic of gay parenting to casual drug use. Following Michael's special, Debra DiGiovanni: Here's The Thing will stream in April (exact date TBD). DiGiovanni's special will cover a variety of her favourite topics, from otters to male models and murder. In May, Graham Chittenden: Reluctant Adult will see the comedian lamenting on his adult responsibilities.