Celebrity Big Brother shines: Numeris
Now the Olympics affected what else Canadians watched.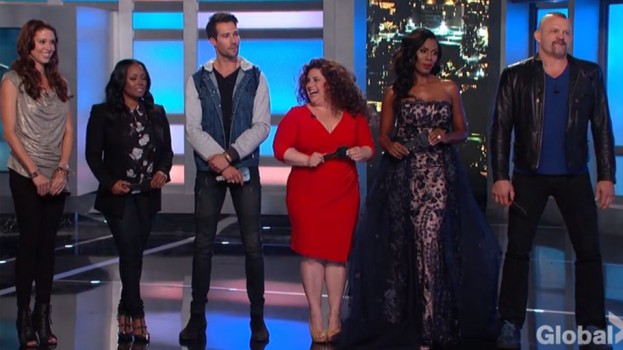 The top of the national Numeris charts was dominated by programming from the 2018 PyeongChang Winter Olympic Games, as well as evening news programs, during the week of Feb. 12 to 18. However, in terms of single-night programs, the highest average-minute audience (2+) went to Global's Big Brother: Celebrity Edition. 
All three of the reality series' weekly broadcasts were in the top-five, with the Wednesday episode taking an average of 1.16 million viewers per minute – the highest of all single-night broadcasts.
Once again, much of the Olympic programming was not included in MiC's top-five, which tracks only single-day programs (whereas the Games were mostly programmed as multi-night programs). However, CBC's coverage of PyeongChang did top the charts in terms of AMA. The average audience for the Saturday and Sunday late morning block was 1.28 million, the average weekday primetime audience was 1.74 million, and the average weekend primetime audience was 2.23 million viewers.
In terms of single-night programs, a rerun of The Big Bang Theory on CTV pulled in 1.14 million viewers. Sportsnet's Saturday broadcast of Hockey Night in Canada took in 1.1 million viewers, while the Friday and Monday broadcasts of Big Brother: Celebrity Edition took in 1.05 and 1.02 million viewers respectively.

The Olympic effect resulted in a mixed bag across the different Numeris markets. Most cities showed significantly different favourites during the altered programming schedule. In Toronto, four of the top-five single-night programs were Leafs games. Western Canada tended more toward news programming, while Montrealers indulged in encore presentations of Big Bang and Young Sheldon.
By far the most Olympic-obsessed region was Calgary, with seven of the city's top-15 spots going to PyeongChang content.
Canada
1. Big Brother: Celebrity Edition on Global Wednesday at 8 p.m.: 1.16 million viewers
2. The Big Bang Theory on CTV Thursday at 8 p.m.: 1.14 million viewers
3. Hockey Night in Canada on Sportsnet Saturday at 7:16 p.m.: 1.1 million viewers
4. Big Brother: Celebrity Edition on Global Friday at 8 p.m.: 1.05 million viewers
5. Big Brother: Celebrity Edition on Global Monday at 8 p.m.: 1.02 million viewers
Montreal (Anglophone)
1. The Big Bang Theory on CTV Thursday at 8 p.m.: 46,000 viewers
2. The Big Bang Theory on CTV Sunday at 7 p.m.: 39,000 viewers
3. The Good Doctor on CTV Monday at 10:01 p.m.: 34,000 viewers
4. Match Game on CTV Sunday at 8 p.m.: 33,000 viewers
5. Young Sheldon on CTV Thursday at 8:31 p.m.: 32,000 viewers
Quebec (Francophone)
1. La Voix on TVA Sunday at 7 p.m.: 2.03 million viewers
2. Fugueuse on TVA Monday at 9 p.m.: 1.75 million viewers
3. L'échappée on TVA Monday at 8 p.m.: 1.33 million viewers
4. O' on TVA Tuesday at 8 p.m.: 1.24 million viewers
5. L'heure bleue on TVA Tueday at 9 p.m.: 1.19 million viewers
Toronto/Hamilton
1. Hockey Night in Canada on Sportsnet Saturday at 7:16 p.m.: 377,000 viewers
2. Leafs vs. Lightning on TSN Monday at 7 p.m.: 331,000 viewers
3. Leafs vs. Blue Jackets on Sportsnet Wednesday at 7:12 p.m.: 315,000 viewers
4. The Big Bang Theory on CTV Thursday at 8 p.m.: 272,000 viewers
5. Hometown Hockey on Sportsnet Sunday at 7:11 p.m.: 271,000 viewers
Edmonton
1. The Curse of Oak Island on History Sunday at 10 p.m.: 64,000 viewers
2. Gold Rush on Discovery Tuesday at 9 p.m.: 58,000 viewers
3. Global News at 6: Weekend Edition on Global Sunday at 5:59 p.m.: 57,000 viewers
4T. Global News at 6: Weekend Edition on Global Sunday at 5:59 p.m.: 50,000 viewers
4T. Border Security on Global Sunday at 7 p.m.: 50,000 viewers
Calgary
1. Hockey Night in Canada on Sportsnet Saturday at 8 p.m.: 58,000 viewers
2. Global News at 6: Weekend Edition on Global Sunday at 5:59 p.m.: 45,000 viewers
3. Young Sheldon on CTV Thursday at 9:31 p.m.: 45,000 viewers
4. Global National on Global Saturday at 5:30 p.m.: 45,000 viewers
5. Big Brother: Celebrity Edition on Global Wednesday at 9 p.m.: 44,000 viewers
Vancouver/Victoria
1. Global News at 6: Weekend Edition on Global Sunday at 5:59 p.m.: 143,000 viewers
2. Global News at 6: Weekend Edition on Global Saturday at 5:59 p.m.: 116,000 viewers
3. Hockey Night in Canada on Sportsnet Saturday at 7 p.m.: 103,000 viewers
4. The Good Doctor on CTV Monday at 10:01 p.m.: 95,000 viewers
5. Border Security on Global Saturday at 7 p.m.: 91,000 viewers