Braun goes purely digital to hone in on moms
After years of leaning into traditional media, the company decided to switch up the game.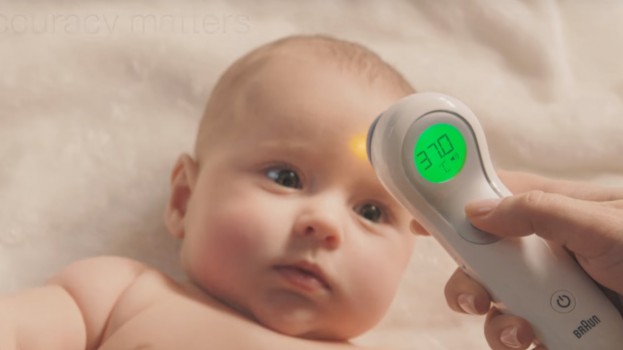 Home care product maker Braun hasn't changed its target demographic – mothers and mothers-to-be – for its latest thermometer product campaign in Canada. But it is changing how it's reaching them.
The new "Accuracy Matters" campaign, which began in February and will run until late April (timed with cold and flu season) is only executing through digital. Its media mix includes pre-roll on YouTube with a 15-second spot, Facebook video, a programmatic ad buy, Amazon advertising and social influencers.
Natalie Oliver, brand manager at Braun, told MiC this is a major pivot for Braun.
"In the past, we tended to lean toward more traditional media," she said. The decision to go digital for this campaign was rooted in Braun's consumer research, which found that 80% of thermometer purchases are planned in advance.
"This is a very researched category," she said. "It made a lot of sense, then, to target them during that research process, to be where they were."
The media buy was executed by Media Dimensions. While the overall target was moms and expectant moms in the 25 to 54 demo, the skew was in the under-44 range.
Creative was executed by Riddoch Communications, with PR by DV Communications. It was the first time Braun Canada worked with creative content developed specifically for the Canadian market.