Trade deadline draws NHL fans to TSN's channels
A 10-hour broadcast drew 1.8 million viewers overall and found more younger viewers than last year.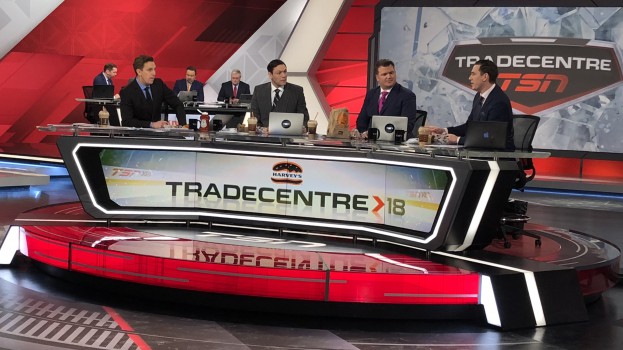 Live coverage of the NHL trading deadline made up the majority of TSN's broadcast day on Feb. 26, however over its 10-hour span, the Bell Media-owned sportscaster drew 1.8 million viewers for some or all of the off-ice action.
TSN's TradeCentre coverage earned an average minute audience of 159,000 between 8 a.m. and 6 p.m. EST, according to Numeris data provided by the company.
The network grew its younger audience for the program (those aged 18 to 34) by 24% over last year's coverage, and saw strong engagement across its social and online channels. The company said the ad-supported TSN.ca saw an 11% increase in page views on desktop (presumably because hockey fans were watching from work), with the website's Trade Tracker doubling its page views from last year.
The channel's official Instagram account earned 6.5 million impressions with its TradeCentre content, and TSN reports its digital video viewer reached 1.3 million by the end of the day.
Chevrolet and Harvey's sponsored the 10-hour broadcast marathon.