Twitter adds new user bookmark tool
A new tool lets users create a less-public archive for posts.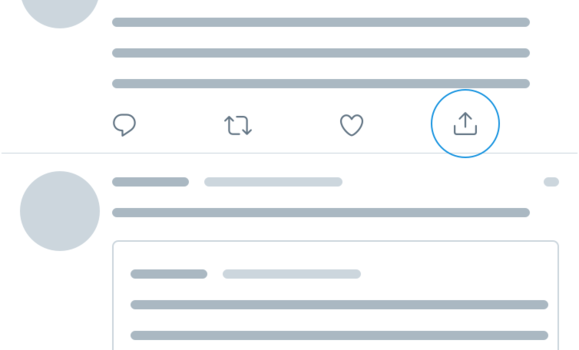 Twitter has updated its interface by adding a bookmarking option in a bid to improve user experience.
The bookmarks allow users to save Tweets for later. The tool will be located under a new sharing icon at the bottom of each Tweet next to the heart-shaped "Favourite" icon.
"Because we put all sharing actions together in one place, it's easier to save and share privately or publicly," a company blog post read.
Tech publications such as Tech Times and TechCrunch have noted that the private nature of the bookmarks feature could provide users with a better experience; prior to this update, the easiest way to "save" a Tweet was by pressing the "Favourite" button. However, with those lists being public and the "Favourites" being symbolized with a cartoon heart, many viewed "Favourite" lists more as endorsements, not references (U.K. singer Harry Styles learned this lesson the hard way after possibly adding a pornographic image to his Favourites. Styles has never fully explained the incident, which resulted in much Twitter buzz).
Twitter has been testing the feature since last October. It's available across Twitter's mobile apps on iOS and Android, and on mobile browsers.
Bookmarking applies to one-off Tweets, Moments, videos and other multimedia. The company has said it was based on user feedback.
In its most recent quarterly report, Twitter reported flat monthly user growth of 4% over the same period last year, reaching 330 million. While it no longer reports the number of daily users the service gets, it reports a 12% increase in daily users over last year.