Committee recommends opt-in changes for PIPEDA
Industry groups are poring over 19 proposed changes to online privacy and data collection rules.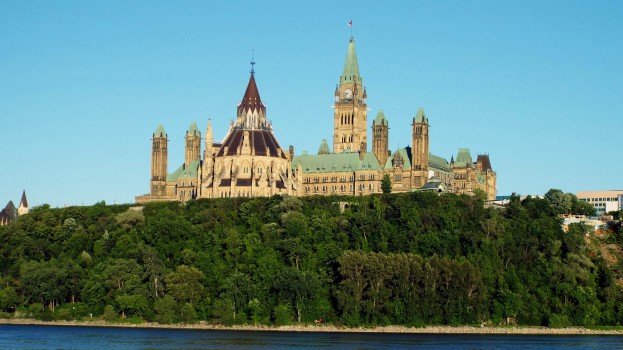 Industry groups are poring over a new report submitted to Parliament on Wednesday, exploring its 19 recommendations on privacy and data use, including one proposed measure that some say could have a "devastating impact" on the online ad industry.
In its report called Towards Privacy By Design, the Standing Committee on Access to Information, Privacy and Ethics, has recommended that Parliament amend the Personal Information Protection and Electronic Documents Act (PIPEDA) "to explicitly provide for opt-in consent as the default for any use of personal information for secondary purposes, and with a view to implementing a default opt-in system regardless of purpose."
IAB Canada has identified the opt-in issue as having major ramifications for advertisers as it would change and possibly restrict advertisers' ability to use consumer data – an increasingly valued resource to private corporations – beyond the purposes of direction communication with those they have done business.
IAB Canada president Sonia Carreno told MiC that if explicit opt-in becomes required for all secondary data processing purposes, "this could hamper the industry's ability to innovate and provide basic value propositions to consumers.
Wally Hill, VP of government and consumer affairs for the Canadian Marketing Association, agreed that such an opt-in mandate could "make it difficult for marketers to deliver products, services, information and offers to consumers, who in 2018 have certain expectations of what kind of offers get extended to them."
But Hill also pointed out that the recommendation "is a qualified one" as the committee acknowledged issues surrounding opt-in. In its report, the committee cited testimony from David Fraser, a partner at McInnes Cooper, who raised the issue of customer expectations adding complexity to the issue. Fraser posed the question, "If I go to Chapters-Indigo and order a book, do I have to opt in for them to use my address that I've just given them to ship me the book?"
Hill told MiC that "opt-in is a best practice that good marketing organizations have utilized for years now. But whether you want to apply it across the board is a different question."
In a statement, the IAB's Carreno said the proposed changes could have "a devastating impact on the estimated $6.2 billion digital advertising industry in Canada." But given that the report only makes recommendations that will yet be subject to industry and government scrutiny, she is recommending her members read the report and assess their positions.
"IAB Canada has championed PIPEDA compliance in the context of digital advertising in Canada since its inception, having been founding members of the Digital Advertising Alliance in Canada…  We are hopeful that there will be meaningful review and consideration of IAB Canada's submissions in the coming weeks and months in Ottawa."
Other recommendations to Parliament include exploring issues such as the revocation of consent, protection of de-personalized data, consent for minors, data portability rights and data erasure, among others. The full report is available online.
Hill said the CMA is supportive of some of the issues and changes recommended in the report, such as exploring the creations of specific rules for the collection and disclosure of minors' personal information.
Both the CMA and IAB Canada gave testimony before the committee back in May. The IAB recommended "surgically amending" PIPEDA, "modernizing the exceptions to consent for collection, use, and disclosure for publicly available information." It argued that PIPEDA, in its current form, is an "elegant and effective model for organizations to respectfully treat personal information."
After receiving royal assent in 2000, PIPEDA came into full effect in 2004 to, among other things, shape how companies collect personal information online and use it for business purposes.
The new committee report arrives as many publishers and advertising companies are working to bring their online data operations in-line with new legislation called GDPR, which was passed by the European Union to limit how companies – regardless of their country of origin – collect data from European citizens.
Chris Williams, VP of digital at the Association of Canadian Advertisers, said that while Europe is working to address GDPR, which is now law with absolute deadlines, Canadian advertisers face a different situation as the committee report only makes recommendations.
"These are ideas," he said. "The industry response is going to be to study the proposals, look at them, come up with a plan… That's the approach that we've worked on for all this time. We're going to look at these proposals through that lens of self regulation."
with files from Bree Rody-Mantha
Photo used under Creative Commons permissions, courtesy of Wikimedia and user Coolcaesar.