TVA's broadcast dollars up, but magazines are down
The company's French language magazines showed readership gains.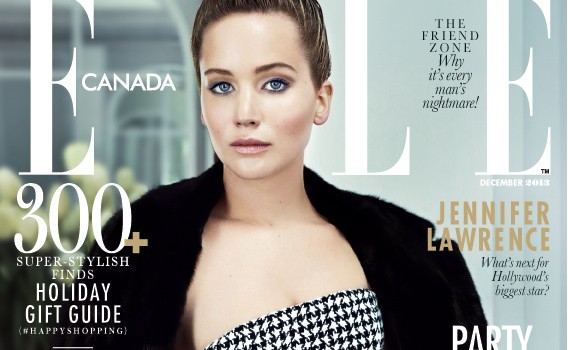 TVA's reported annual revenues from its broadcast TV operations that came to $439.1 million for its 2017 fiscal year. That's up 2.7% from 2016. But its magazine revenue did not fare so well.
Coming in at $94.6 million, revenue from publications (including the fashion-focused Elle Canada and shelter title Canadian Living) was 18% lower than in 2016.
Despite an increase in film and production services revenue, TVA's overall revenue came up slightly below the previous year's — $589.7 million versus $590.9 million in 2016.
However, the fourth quarter of the year showed that its publication business may be on a path to better health. Adjusted operating income for magazines in Q4 was $2.5 million, up 16% from Q4 2016. TVA Groupe attributed this mainly to the implementation of "rationalization plans in recent quarters and the discontinuation of some titles in 2016." However, the company still said these measures were offset by a decrease in operating revenues.
At the same time, adjusted income from the broadcast and production segment for the last three months of the year was $16.2 million, down $1.2 million from Q4 2016, which the company attributed to decreased income coming from the TVA Network. Overall, income for Q4 was $23 million, up 4.5% year-over-year.
For conventional television, TVA Network increased its audience share slightly (24.1% up from 23.8%). The company did not offer specific ad revenue information for TVA Network or its local affiliate stations, which sell advertising through Quebecor Media representatives.
For its specialty channels (which include AddikTV, Casa and TVA Sports), 68% of revenue came from subscription charges paid by BDUs, while 32% were derived from ad revenues. This is up slightly from the balance in 2016 (70% subscription, 30% ad revenue).
For magazines, readership went up for French titles and down slightly across key English titles. French titles boast 3.2 million readers across platforms. While its flagship English publication Canadian Living draws more cross-platform readers than all French titles combined, its readership fell to 3.9 million for the year (down from 4.1 million). Elle Canada's readership fell the same amount, down to 1.7 million from 1.9 million.
Although readership for the magazines remains more-or-less consistent, the company admitted that advertising — which makes up most of the magazine segment's revenue, aside from the 12.7% contributed by the Canadian Periodical fund — is declining.
"The downward trend in the publishing market and the increase in media diversity remain significant issues affecting the sector's performance," the report read.